Digital Commerce Lanka Ltd., a wholly-owned subsidiary of Dialog Axiata Plc and the operator of wOw.lk, Sri Lanka's largest ecommerce site, has announced a transition of leadership.

As part of the Axiata Group's accelerated leadership development program, the outgoing Chief Executive Officer Sheyantha Abeykoon will take on a new assignment in Kuala Lumpur, Malaysia as the Chief Financial Officer of Axiata Digital Services Bhd with effect from today.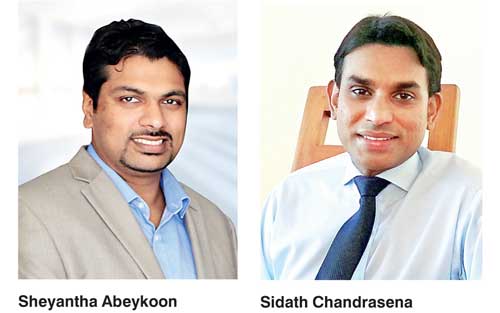 Sidath Chandrasena, currently Senior General Manager in the Digital Services Group of Dialog Axiata, will be appointed the Chief Executive Officer of Digital Commerce Lanka Ltd. with effect from today. Chandrasena was also the founder CEO of e-channelling, the first public listed dot.com company in Sri Lanka.

During the past three years wOw.lk firmly established itself as Sri Lanka's premier ecommerce site with approximately 25,000 listed products, recording a 3x topline growth.

"I am pleased to hand over a company that has both pioneered and set the benchmark in many aspects of ecommerce in this country. I think the team at wOw.lk has proven beyond doubt that ecommerce has immense potential in this country and I am confident that Sidath and the team will take the company to even greater heights," said Abeykoon.

Chandrasena, in addition to being one of the country's pioneering online entrepreneurs, has also built Dialog's Digital Advertising business over the past four years, delivering exponential growth.

"The wOw.lk platform has already been developed to an exceptional standard and I look forward to working with the company's young dynamic team to fuel explosive growth and extend the wOw.lk experience to every consumer in Sri Lanka," said Chandrasena.

wOw.lk is owned and operated by Digital Commerce Lanka Ltd., a wholly-owned subsidiary of Dialog Axiata Plc. The company is an industry pioneer and the largest ecommerce company catering to domestic consumers across the island. wOw.lk continuously strives to meet the varied needs of the local online shopping community, delivering a superior virtual shopping experience with a variety of affordable products and services.