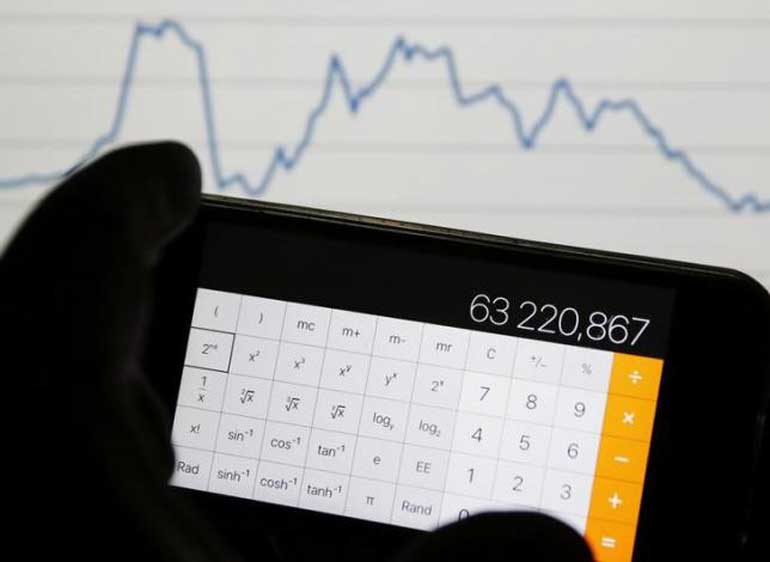 A man uses a calculator near a computer screen showing a stock graph in this illustration photo taken in Bordeaux, France - REUTERS
Reuters: Worldwide spending on information technology could become one of the casualties of global economic uncertainty this year, according to research firm Gartner Inc.

Worldwide IT spending is expected to fall slightly this year to $ 3.49 trillion, as the strong US dollar continues to take its toll, the firm said last week.

The global uncertainty is making organisations 'tighten their belts'.

Investing in digital businesses and services at a time when revenue growth does not support IT spending is forcing organisations to cut costs, Gartner said.

In constant currency, Gartner predicts a 1.6% growth rate in IT spending this year, compared with 2.4% a year earlier.

The problem is US-based multi-nationals can't make as much money, even there is a global increase in IT activity, John-David Lovelock, research vice president at Gartner said in an interview. Networking giant Cisco Systems Inc said in February that it was weathering a global slowdown in information-technology spending. Analysts at the time said that Cisco's warning could be a bad sign for some technology companies.

Spending on devices like PCs, mobile phones, tablets and printers is also expected to decline 3.7% to $ 626 billion, Gartner said, due to the global saturation in the smartphone and PC markets.