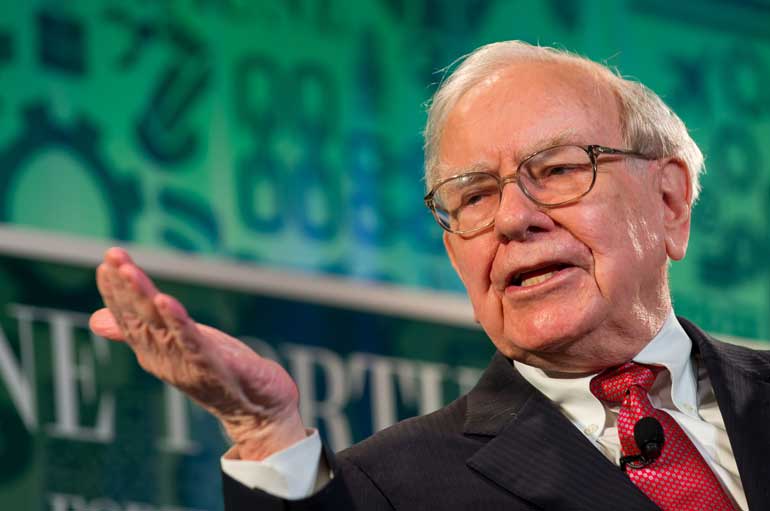 Warren Buffett, Business Phenom and Investment Icon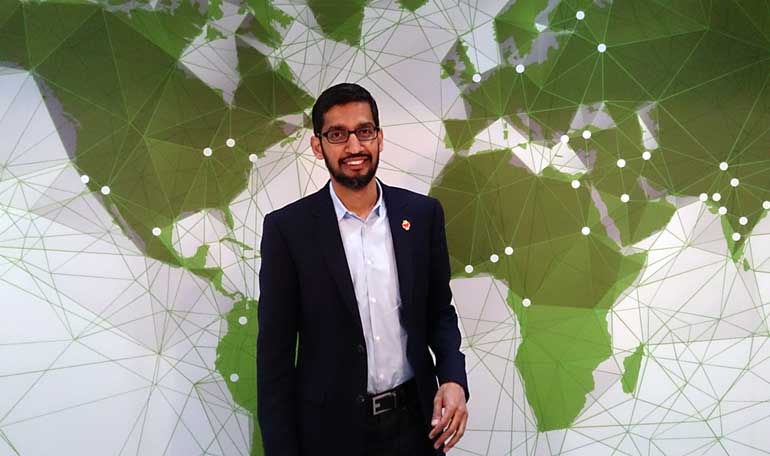 Sundar Pichai, the Newly Appointed CEO of Google Inc.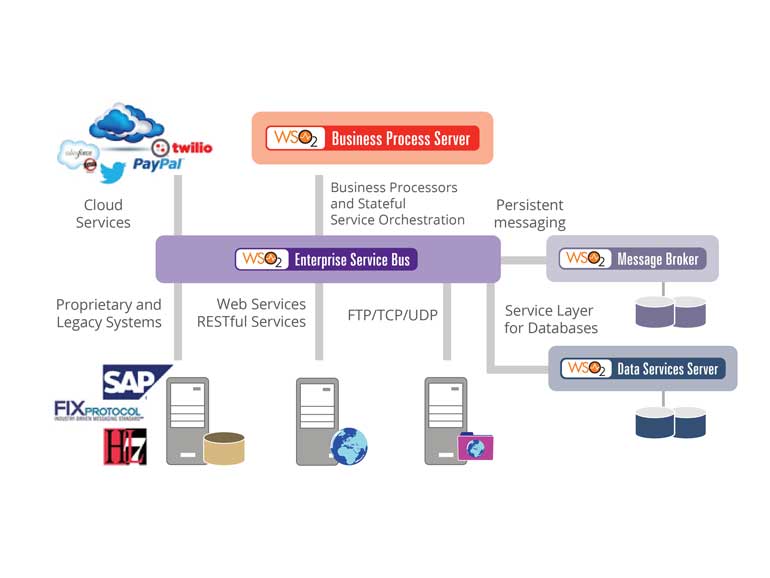 The WSO2 Open Source Integration Platform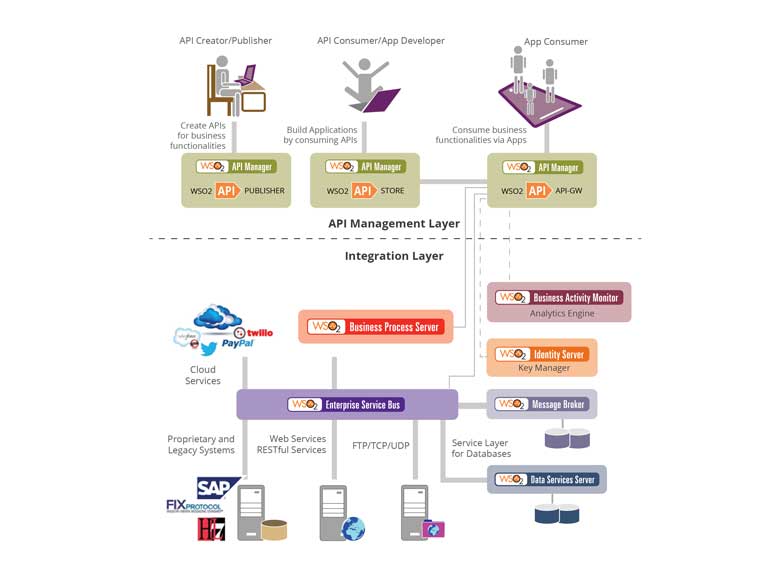 A Typical Integration Platform Front-end and Back-end
By Dilshan Senaratne

Google co-founders; Larry Page and Sergey Brin, in a largely unprecedented filing to the Security Exchange and Commission, reorganised the operational structure of tech behemoth Google Inc. now to be represented as a fully owned subsidiary of Alphabet Inc. a newly incorporated umbrella company.

The move manifests remarks made by Page recently regarding Warren Buffet's Berkshire Hathaway, commenting that he (Page) envisions Berkshire Hathaway to be the operational model for a large, complex organisation.


Berkshire Hathaway

Buffett's phenomenally successful conglomerate, fits the very definition of the term, with vested interests in a number of highly diverse industries. Although Berkshire Hathaway owns a sizeable insurance operation, the holding company's interests range from restaurant chains to retail apparel. Interestingly, Berkshire Hathaway allows independent operational freedom for each of its subsidiaries, iconised by the appointment of individual CEOs for each owned company.

The newly-streamlined Google empire too fits the definition of conglomeration by margins, but contrasts greatly from Buffett's rendition of the same. At its initial premise, most and all of Google subsidiaries (now Alphabet's) including Chrome, YouTube and Android can easily be clustered together as technology companies. This limits the Google divergence in comparison to other large conglomerates, who typically own interests in greatly varying industries.

Larry Page seems keenly aware of this fact. In his latest blog post, which details the decision to bring Google under Alphabet, he writes: "we are not intending for this to be a big consumer brand with related products. The whole point is that Alphabet companies should have independence and develop their own brands."


Behind the scenes

The announcement has generated enough buzz to propel Google stocks up by 5% in after-hours trading. Even with the impressive numbers and exciting branding (Alphabet is claiming an alphabet letter for each of its subsidiaries, from the looks of it), the real transition takes place in the less shiny operational backend.

Many conglomerates achieve their heavy-weight status through strategic acquisitions, mergers and takeovers. The result is a group of companies commonly owned and operating in common alignment to varying extents. A prime example is the group float maintained by Berkshire Hathaway, whereby the group companies are financed through the premium raised by the insurance operations.

The operational alignment often transpires financial interest and functions as strategic operational partnerships across groups; in creating new revenue streams and transforming revenue models.

The problem is simple, post-acquisition all group companies may serve a common big picture, but very little change cascades through to the operational levels of each company. Systems, resources, assets, protocols and databases remain disparate and independent, although the higher level strategic direction may drastically change.


The sum of its parts

For the whole to become greater than the sum of its parts, each part must interoperate efficiently, creating holistic value by complementing merits and compensating for weaknesses. In the context of business entities, this can only be accomplished by establishing open channels for shared access of assets and information.

Each business entity reserves access to databases and resources, often siloed for reasons of confidentiality and stakeholder security. Once the entity is a part of a group, these information channels (most often) can and should be shared across the group to facilitate shared value.

Challenges occur in a number of fronts; establishing open channels may be difficult due to group companies operating isolated legacy systems, developed by various vendors that are unable to interoperate and communicate. Resistance to opening communication channels may exist due to data security concerns. Inability to scale to meet demand spikes, unavailability of systems infrastructure to facilitate new communication channels and lack of user expertise to operate common applications may all contribute to group companies performing below their collective potential.


The magic glue

Integration of legacy systems is a time and resource intensive exercise for IT departments and is best managed by introducing an enterprise service bus as a mediation agent. An ESB is able to seamlessly integrate across disparate systems, networks and applications eliminating silent silos of passive data. The desired result being the right information, accessible to the right people, void of compatibility and interoperability challenges.

The performance capacity of an ESB is critical for the health of an integrated system. Downtime of an ESB directly translates to downtime of the system. Traditionally, an ESB will leverage systems infrastructure physically available on-premise for its deployments. However, modern businesses are increasingly required to meet spikes in demand that are volatile but vital for success.

A fully capable ESB today is able to deploy in three primary modes; on-premise, via cloud and in a hybrid context. The cloud allows unparalleled scalability and elasticity, ensuring that the resources needed to meet fluctuations in demand are available as and when required. The future for integration seems to be the silver lining whereby enterprises are able to take full advantage of cloud PaaS (Platform as a Service) deployment.


A connected business

In no other instance is it more important to operate as a connected business than it is in the case of a conglomerate. A truly connected business requires an integration platform which involves the use of a number of components including identity servers, business process servers and message brokers, which come together to allow seamless connectivity across multiple channels and in the case of conglomerates; multiple companies.

For Alphabet, the world is its playground, given the advanced systems infrastructure that Google is naturally proficient in configuring and deploying. The result of these inherent capabilities will continue to show in the coming years when Alphabet continues its dominion of the tech sphere, armed with a finely spruced front-end, backed by a fully integrated backend. For any business aspiring to take a letter from Alphabet, the time is now to enable enterprise connectivity and arrive at the connected business landscape.


(The writer is the Marketing Officer at WSO2.)