Federation of IT Industry Sri Lanka (FITIS) Software Chapter is planning to initiate a new program on crowdfunding as a part of its four pillar strategy for the development of the ICT industry and its members, namely business development, capacity creation, policy decisions and training and development.

FITIS Software Chapter has been in operation for 20 plus years, and has been successfully organising many programs and activities over the years. Crowdfunding will be the biggest initiative of FITIS Software Chapter introduced in 2015.

The crowdfunding concept has attracted immense attention over the past five years. Since Barack Obama's presidential campaign mobilised millions of small donors to fund his campaign, people have realised the power of crowdfunding. Many stories, such as the one of Ouya, a game console developer who raised $ 950,000 in just eight hours on Kickstarter, have also highlighted the potential of crowdfunding for creative projects. In 2013 alone, the Internet phenomenon known as 'collective financing', 'social fundraising' or 'crowdfunding' generated over 5 billion dollars in donations worldwide.

Crowdfunding consists of collecting small amounts of money from a large number of online investors. It is different from traditional fundraising methods in that it involves a web-based portal. It, therefore, takes advantage of the Internet's broad reach, and results in many small financial transactions.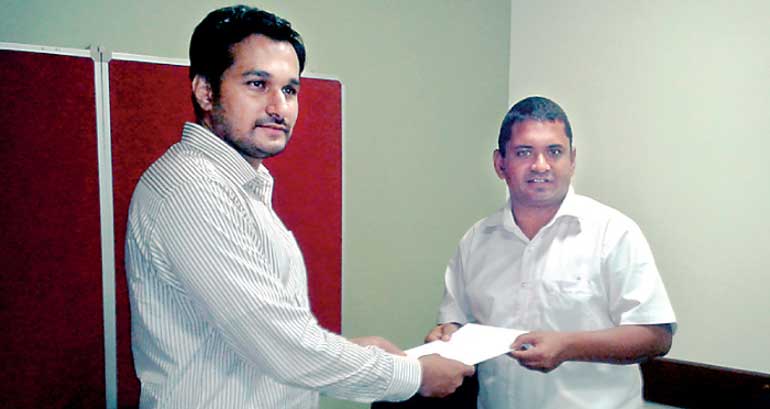 Dr. Tariq Marikar (right) being appointed as the Head of Crowdfunding initiated by FITIS – Software Chapter President Abbas Kamrud


The investor profile is younger than before (20-35 years old, rather than 48-59), and differs from that of traditional investors. As such, crowdfunding is of particular interest for businesses that are just starting out, which often face difficulties when approaching traditional investors. Popular crowdfunding platforms such as Kickstarter and Sellaband have shown that artists and project creators can obtain tens or hundreds of thousands of dollars in return for relatively inexpensive perks; but what about equity crowdfunding, where incorporated companies actually give away actual shares in return for investment? Not only is equity crowdfunding viable; it is one of the most effective forms of crowdfunding out there for both start-ups and mature companies.

At the core of crowdfunding is the idea that people in the crowd could know each other or otherwise be proximate via networks, expertise, or in exposure to local economy risks.

Crowdfunding is traditionally viewed as the utilisation of websites or platforms to raise funds from a broad pool of potential backers, who are engaged through integrated marketing and social media promotion. Since the Title II provisions of the JOBS Act were legalised in late 2013, there have been dozens of new platforms launched to attract investments by accredited investors.

Large corporations such as Sony, Coca-Cola, Dodge and Lenovo have been using crowdfunding as a marketing and product innovation model. 100 billion dollar real estate development companies and investment groups have been posting deals on their own equity crowdfunding platforms.

Crowd Funding (CF) is not appropriate for later stage financing. Although, there are a few examples which show that through crowdfunding, it was possible to raise large amounts of money even for later-stage projects of incumbent companies, these must be regarded as exceptions. Financing stages later than the start-up or early-stage phase are the domains of private equity or other instruments from the organised capital market.

Summing up, crowdfunding cannot replace traditional sources of entrepreneurial finance, particularly not in the later stages. But, it can complement them. Even with small amounts of money, it can support the emergence of a company which other-wise would not even be able to fund the initial activities needed to set up the firm (e.g. writing the business plan, conducting a small market analysis, filing a patent, professional advice through consultants or tax accounts etc.). Depending on the amount of money that can be raised, crowdfunding can help to make a start-up 'investment ready'.

As most projects are posted on public crowdfunding platforms before a 'proof of concept' has been carried out, it is rare that intellectual property is protected at that point. For example a public disclosure of the invention made by an inventor more than one year prior to the filing of a patent application in Canada would also have the adverse effect of eliminating the patentability of the invention in Canada. By sharing their ideas, projects and concepts online, often at a very early stage of development, those who turn to crowdfunding run the risk of having a competitor steal their most important resource at that stage: their intellectual property.

The four different types of crowdfunding methods include: Debt-Based Crowdfunding, Equity-Based Crowdfunding, Reward-based Crowdfunding and Donation-Based Crowdfunding.

The many forms of crowdfunding, a relatively new and popular avenue for start-up businesses, campaigns, and other organisations looking to promote a business, investment, cause, or other pursuit. All crowdfunding efforts revolve around the same basic premise – to harness the power of the 'crowd' for a common pursuit. The unprecedented connectivity that the internet and mobile computing has created now allows businesses and organisations to reach audiences of potential supporters in new ways and with new offerings.

Donation Crowdfunding is exactly what it sounds like – the campaigns amass donations without being required to provide anything of value in return. This type of campaign serves social causes and charities best. If a person makes a donation to a registered non-profit it is considered a charitable gift and is tax deductible. Donation campaigns are often 1-3 months in length and work well for amounts under $ 10,000. Rewards-based Crowdfunding is the most common type of crowdfunding option available. This type of crowdfunding involves setting varying levels of rewards that correspond to pledge amounts.

A standard rewards campaign offers at least three levels of pledges/rewards and typically lasts for 30 to 45 days. An example of a crowdfunding portal dedicated to this type of crowdfunding is Kickstarter.

Debt-based Crowdfunding allows entrepreneurs to raise funds in the form of loans that they will pay back to the lenders over a predetermined time-line with or without a set interest rate. Lending campaigns tend to take place over a time span of four to five weeks and work well for entrepreneurs who don't want to give up equity (i.e. an ownership stake) in their business.

There are three types of equity-based crowdfunding: Equity, Convertible Debt, and Revenue Sharing, and it comes in two different forms, accredited and non-accredited. Equity Crowdfunding is on the rise after the signing of the federal Jumpstart Our Business Startups (JOBS) Act in April of 2012.

FITIS has appointed Dr. Tariq Marikar – Executive Council Member of FITIS Software Chapter, Director/COO – Brantel Lanka Ltd. and Group CIO of Aberdeen Holdings to spearhead this initiative.