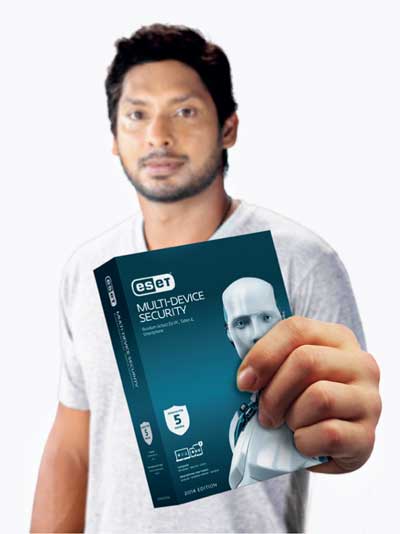 ESET, a global pioneer in proactive protection for more than two decades, launched ESET Multi-Device Security Pack, a comprehensive internet security solution for PCs, Macs, Android smartphones and tablets, and more, in Sri Lanka recently.

"Ever more Sri Lankans are embracing the agility and convenience that comes with using multiple computing devices in both their personal and professional lives. We have become adept at constantly shifting between our smartphones, tablets, laptops and desktops to meet to the growing demands of work and life. However, their proliferation has resulted in our confidential data being spread across these devices making it more vulnerable to threats," said Dilruk Weerasinghe, Sales Manager – ESET retail at DCS International Ltd., the exclusive authorised distributor for ESET in Sri Lanka. "We are delighted to offer a comprehensive data protection solution that secures your data across all these devices with the launch of ESET Multi-Device Security. Defending Windows, Mac and Android users from all types of threats, including ransomware and phishing, it ensures that everyone can confidently explore, create and share online."

ESET Multi-Device Security offers the best balance of speed, detection and usability across these devices, allowing users to enjoy security and privacy online, however and wherever they choose to connect. Users can deploy this solution on up to 5Windows, Mac and Android (smartphones and tablets) devices with the purchase a single license. The license can be transferred to new devices replacing older ones, free of charge.

Providing a safer online banking and shopping experience, it automatically secures transactions on internet banking sites and helps to protect users on online payment gateways. It comes with ESET Parental Control that lets parents protect their children online by allowing them to manage what their kids can see on their Android devices, set gaming limits, and more. Together, all these features make this a cost effective and easy to manage alternative to traditional, individual license solutions.

Since 1987, ESET has been developing award-winning security software that now helps over 100 million users to Enjoy Safer Technology. Its broad security product portfolio covers all popular platforms and provides businesses and consumers around the world with the perfect balance of performance and proactive protection.

Being exclusively distributed in Sri Lanka by DCS International Ltd. since 2010, ESET provides outstanding country-specific cyber security coverage as well as alerts on threats specific to the market to ensure that Sri Lankan businesses and consumers can stay safe from online threats.