In the past few years e-Swabhimani, the Digital Social Impact Awards has celebrated great accomplishments in innovative technological developments. Speaking of the prime objective of e-Swabhimani, ICTA Chairman Prof. Rohan Samarajiva said, "The objective of e-Swabhimani is to tap the decentralised innovation, the rich innovative capabilities of people and companies in Sri Lanka."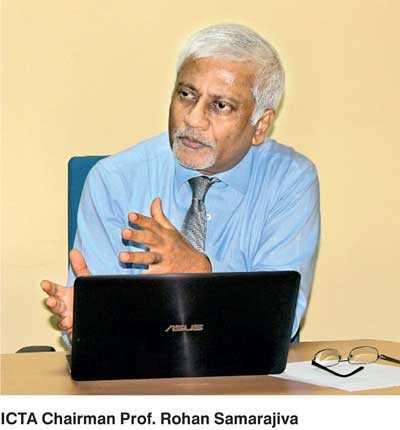 He also mentioned that, e-Swabhimani primarily looks at initiatives that come from people who are doing it on their own enthusiasm, motivation and interest in certain topics. This is a key initiative of the Information and Communication Technology Agency of Sri Lanka (ICTA).

e-Swabhimani encourages innovative talents to reach greater heights with more recognition and publicity. Prof. Samarajiva further mentioned, "A panel of qualified jurors from the industry assesses these innovations to see whether there is potential for expansion, making them better and to make it known for more people. Hence, e-Swabhimani is a gateway to something big."

This is the eighth e-Swabhimani, and there have been winners from nine categories with different kinds of interesting innovations in the past. Prof. Samarajiva also mentioned that, in a worst-case scenario where an individual's innovation gains recognition but doesn't catch the market, the individual will have great potential to start at a higher point for their next innovation and in their career. Hence, e-Swabhimani is all about innovations, and innovations have no guarantee. Innovations also mean that there are failures and risks. So, e-Swabhimani recognises all that innovation, gives people opportunities and doesn't prevent people from coming back again with a new application.

There are many instances where the innovations of winners have been put into great use in the country. So, e-Swabhimani leverages the winning innovations with great recognition and credential. e-Swabhimani not only focuses on market innovations, but also social innovations.

As a platform that hails catalytic innovation for social change, e-Swabhimani is an award in Sri Lanka that appreciates and recognises digital solutions and effective innovations for social good. Prof. Samarajiva further stated, "If there are good ideas or have developed the idea to a certain standard this is a wonderful opportunity to apply for. Sri Lankan citizens and organisations who have developed innovative digital solutions can apply through www.eswabhimani.lk. The closing date for applications is 25 July 2018.