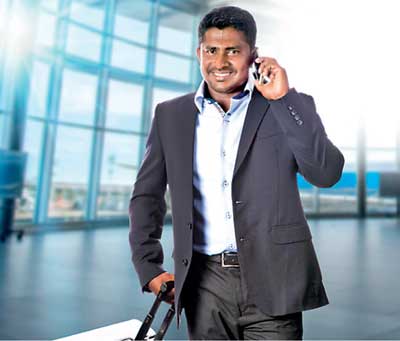 Dialog Axiata PLC announced this month that it had expanded the coverage of its Unlimited Data Roaming (UDR) product to 75 countries.

Dialog's Unlimited Data Roaming Service is complemented by the company's unique Unlimited In-Flight Data Roaming Offering. Dialog's Unlimited Data Roaming Services are available as daily or monthly plans for as low as $ 5 per day and $ 50 per month respectively.

With Unlimited Data Roaming across 75 countries in Asia, Africa, the Americas, Europe, Middle East and Australia, Dialog offers the best Roaming experience and coverage including 4G services. The supremely affordable and convenient Unlimited Data Roaming Service from Dialog enables Sri Lankans travelling abroad to stay connected across a large number of mobile data networks across the world.

Dialog's unlimited data roaming service portfolio also includes an Unlimited In-Flight Data Roaming Plan for just $ 10 a day. Data connectivity onboard is available on 41 international airlines, including SriLankan Airlines, Emirates, Singapore Airlines, Qatar Airways, Air Asia, KLM and Thai Airways. Registration for in-flight data roaming is convenient – with Customers simply needing to dial #103*2# and select the Unlimited In-Flight Data Roaming plan to activate the service. Connectivity is valid for 24 hours from activation.

Customers requiring further information with respect to Unlimited Data Roaming Services can call 1777 from their Dialog Mobile or the Roaming Hotline on +94777 999 777 from any network.

Further information is also available at www.Dialog.lk and via e-mail at roam@dialog.lk.