Reuters: China's Xiaomi recently unveiled its flagship Mi 5 smartphone, combining the latest components and an innovative ceramic design with a price at just over $400 that significantly undercuts rivals.

The company, however, did not give details of any plans to break into new markets, a step analysts say is necessary for it to continue to grow rapidly as the Chinese market matures.

Xiaomi, founded less than six years ago, is China's most valuable start-up with a $45 billion price tag and the fifth largest smartphone maker worldwide measured in shipments in the last quarter, according to analyst Gartner.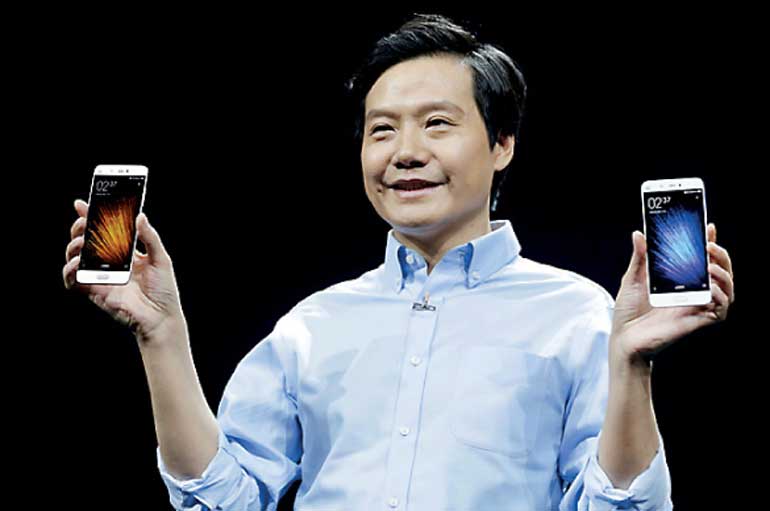 Lei Jun, founder and CEO of China's mobile company Xiaomi, displays Xiaomi Mi 5 at its launch ceremony, in Beijing, China - REUTERS


But it is facing tough competition from companies like Huawei and Lenovo in a saturated home market, and it lags rivals in expanding into other markets. Its shipments last year of more than 70 million smartphones fell short of its own 80-100 million predictions.

Vice President Hugo Barra said the Mi 5 had been built around Qualcomm's Snapdragon 820, the same processor that powers Samsung's Galaxy S7 launched on Sunday in Barcelona, where the industry is gathered for the Mobile World Congress.

Barra said the Mi 5 broke ground for Xiaomi, both in features, such as advanced camera stabilization, and in design, with a scratch resistant ceramic used in top-end models.

"This is the most beautifully designed phone we have ever made, and it's the one that packs the biggest number of technological breakthroughs," he said after the event.

The top-range model will sell for 2,699 yuan ($413) in China from 1 March, undercutting equivalent models from the likes of Apple and Samsung that sell for upwards of 5,000 yuan.

But Barra declined to give a sales forecast to reporters.

"We are going to keep growing our phone sales, we have a huge amount of room to grow, not only in China, but in countries like India and others," he said.

"But really our focus is going after Internet-savvy consumers, they are e-commerce buyers, they are not only buying our phones, but they are buying accessories, they are buying a lifestyle product."

Industry analyst Ben Wood from CCS Insight said the Mi 5 was impressive, given the ratio between price and specification.

"But the challenge is Xiaomi needs to now expand beyond China, because it's become a victim of its own success there so the addressable market has shrunk, particularly as the market has slowed down," he said."We didn't get any clarity on how it is going to do that international expansion beyond India."