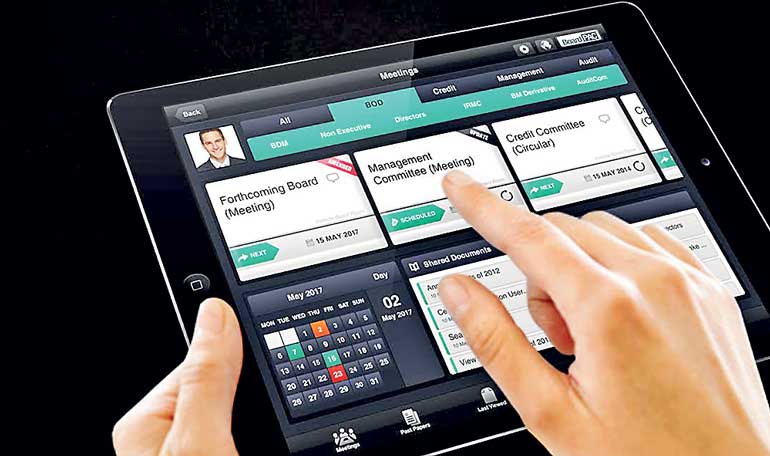 The award-winning Sri Lanka-developed corporate governance solution BoardPAC has entered Nepal with the adoption of the platform by Ncell Ltd., the first private mobile operator in the Central Himalayan nation.

A member of the Axiata Group Berhad, one of Asia's leading telecommunications groups, Ncell contributes to the development of Nepal's economy and infrastructure, building best-in-class networks and connecting people in the remotest areas of the Republic.

Ncell is the first company in Nepal to deploy BoardPAC for paperless Board meetings. Lakmini Wijesundera, CEO of BoardPAC, commented: "We are excited to work with Ncell, the largest telco in Nepal. We are confident that the company's board members and senior management will discover that this secure digital solution will provide greater flexibility and convenience. They can now access, review and approve vital board documents on their iPads, enabling more effective board communications."

"We are also excited to make an entry in to a new market in Nepal, as we steadily expand our footprint across the globe," she added.

Rajitha Kuruppumulle, Chief Operating Office of BoardPAC, said: "We are thankful to Ncell's IT team for its excellent support for the deployment of BoardPAC in Ncell within the specified time-frame. As the largest Telco in Nepal, Ncell is setting benchmarks in the industry and in adopting world-class technology to enhance operations and decision-making, which will be further facilitated by BoardPAC."

A National Best Quality Software Gold award and Green IT award winner, BoardPAC provides users the ability to view and approve papers from the ease of a Board Member's iPad. It has a host of features such as collaboration, meeting management and RSVP, the ability to search and refer to past board papers, as well as to annotate and approve documents and update agendas. The solution meets with the highest security standards including the ISO 27001 certification.

The solution already has the largest market share for board meeting automation in Sri Lanka, Malaysia and in the Asia Pacific region, and is emerging as a leader across the globe. BoardPAC has a wide range of high profile international corporate customers, including Fortune 500 companies.