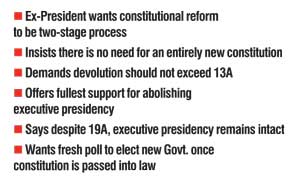 TOKYO/TAIPEI, (Reuters): Apple Inc is expected to cut production of its latest iPhone models by about 30% in the January to March quarter due to mounting inventories, the Nikkei reported, rattling the nerves of investors in the US giant's Asian suppliers.

As inventories of the iPhone 6s and 6s Plus have piled up since they were launched last September, production will be scaled back to let dealers go through their current stock, the business daily reported.

The report prompted a 2.5% drop in Apple shares, which have lost about a quarter of their value from record highs in April, reflecting worries over slowing shipments. Shares in the mainly Asian makers of the iPhones' screens and chips were also sharply lower on Wednesday.

"This is an eye-opening production cut which speaks to the softer demand that Apple has seen with 6s out of the gates," FBR Capital Markets analyst Daniel Ives said. "The Street was bracing for a cut but the magnitude here is a bit more worrisome."

Apple was not immediately available for comment but some Taiwanese suppliers pointed to falling sales, a rare holiday break and a government subsidy as evidence of the gloomy outlook.

"The slowing down of the market is the truth," one Taiwanese supplier said, requesting anonymity because they did not comment on specific clients or confidential agreements.

In China's Henan province, the Zhengzhou capital city government said in a statement on its website this week it had awarded 82 million yuan ($ 12.53 million) in subsidies to companies under Foxconn, a major iPhone assembler.

Officially called Hon Hai Precision Industry Co, Foxconn employs hundreds of thousands of workers in the province, and a subsidy of this kind suggests the government is concerned about the company's ability to maintain its workforce, analysts said.

Another Taiwanese supplier said Foxconn had granted its factory workers time off around Chinese New Year, which falls on 8 February, rather than follow its past practice of paying overtime to keep its production lines humming through the biggest holiday in China.

Hon Hai declined to comment on the issue.

Shares tumble

Hon Hai closed down 0.1%, but had been trading earlier at lows not seen in over four months.

Among LCD panel makers, Japan Display Inc fell 4.7%, while LG Display Co Ltd fell 3.4%.

TSMC, the world's largest chipmaker and which has supplied some of the chips used in Apple iPhones, fell 1.8, while another Taiwanese assembler, Pegatron Corp, ended 5.7% lower.

Other suppliers such as Japan's Murata Manufacturing Co Ltd., Alps Electric Co Ltd. and TDK Corp fell by 3% or 4%.

Production is expected to return to normal in the April-June quarter, the Nikkei reported.

However, Patrick Moorhead, an analyst at Moor Insights & Strategy, said he was a bit skeptical about the production cut reports.

"Apple has been gaining significant market share in pretty much every region, and I'm not seeing a global slowdown," Moorhead said.

Tepid forecast by Apple suppliers such as Jabil Circuit, which manufactures casings for iPhones, and Dialog Semiconductor GmbH in December stoked fears that iPhone shipments could fall for the first time.

Wall Street has also tempered its view on the high-flying stock in recent months. Since early December, about a third of the analysts tracked by Thomson Reuters have trimmed their estimates on Apple.

For fiscal 2016, Apple is expected, on average, to grow revenue by under 4%, a far cry from the 28% revenue growth it achieved in the fiscal year that ended in September.