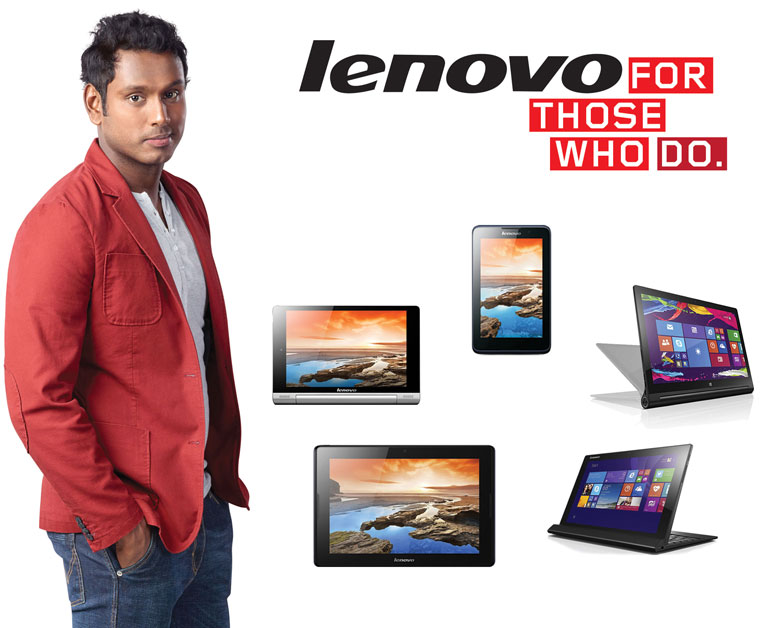 Lenovo, the world's largest PC maker and an emerging PC Plus leader, has appointed Sri Lanka's ace cricketer and current Captain of the Sri Lankan Cricket Team, Angelo Mathews as its official Brand Ambassador in the country.


Angelo is ranked as one of the world's top cricketers and teaming up with Lenovo, the world's No.1 PC player, as its Brand Ambassador will portray an image of quality, performance and style. Angelo is a young achiever who embodies the perfect blend of style and performance. His achievements and track record will greatly compliment the brand's image and create a powerful synergy.

Lenovo India Director – Marketing Bhaskar Choudhuri said: "Angelo, is one of the most promising players and a genuine all- rounder in the world of cricket. He represents the youth of Sri Lanka, who are aspiring to achieve more and are seeking the best of technology and devices from across the world. The relationship will help Lenovo to grow its brand salience amongst the young tech consumers of the country. Sri Lanka is a high potential market in South Asia and offers ample scope for users to experience and benefit from Lenovo's future-ready computing devices."


Commenting on the tie-up, Angelo said: "It is a great opportunity for me to represent Lenovo, the world's most admired technology player. Lenovo's diverse range of innovative PCs will make world class technology available to the youth of my country and open new avenues for them, empowering andconnecting them with the world."


Lenovo is a global Fortune 500 company on the scale of corporate giants such as TATA, American Express, Delta, Ericsson and Liberty Manual to name a few. Lenovo is No.1 in the world Consumer PC, No.1 in Commercial PC, No.1 in five out of seven largest PC markets and was No.1 in the global PC market in 2013.


Abans is the Exclusive Distributor and Service Provider for Lenovo Tablets and mobile phones in Sri Lanka. The Lenovo Tablet range extends from Android devices to powerful Windows Tablets. Lenovo's patented unique Yoga Tablet series present an experience of three modes – Hold + Tilt + Stand with 18 hours battery life and stylish metallic design.