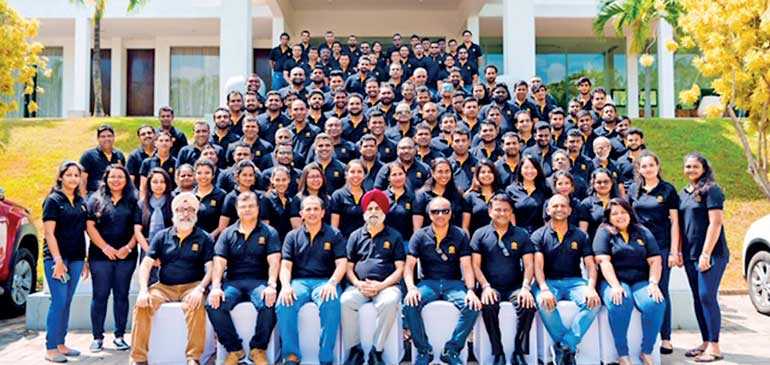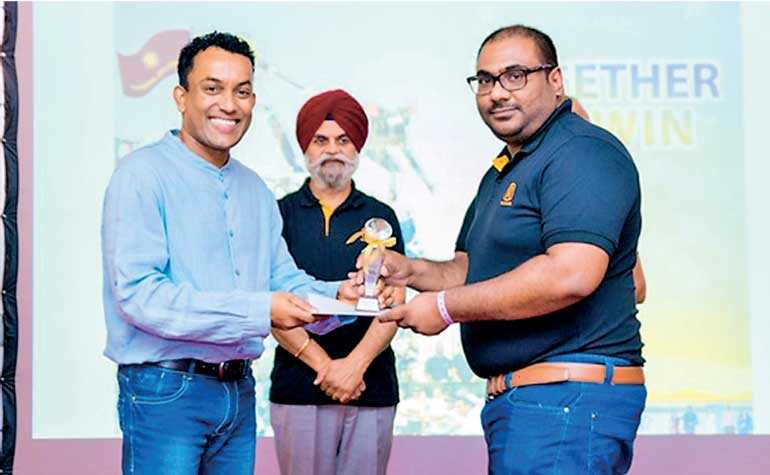 Outstanding Performance Recognition Award Winner – Menaka Udayantha
Empowers employees with insights and motivation to unleash in 2020
Thakral Sri Lanka held its 2020 kick off meeting on the theme 'Together We Win', in January with the attendance of the Country Head, Senior Managers and over 150 employees from Thakral Sri Lanka's group of companies.

The kick off meeting covered three major topics: Company Objectives and Growth, Expansion and Operational Efficiency and Teamwork Always Wins. These three key areas were discussed at length and heralded Thakral Sri Lanka's quest to take the organisation to a new level.

An exciting addition at this year's event was the presence of internationally acclaimed music superstars Bathiya and Santhush. The award-winning duo shared their experiences with the Thakral Team on how they achieved stardom and success despite many pitfalls. In their presentation they stressed on core values such as integrity, hard-work and the importance of a proper strategic plan. They also presented their strategy on how they helped take Sri Lankan music to the international arena. They further explained that the key to their success was empowering their staff and encouraging teamwork.

"Employees always come excited to hear the latest plans of the company and to discuss goals for the New Year," said Country Head Sri Lanka and Maldives Hilmey Niyas. "We put together an event that will be sure to motivate employees to make 2020 a spectacular year," he further stated.

The key highlight of the event was the awards ceremony which recognised employees for their stellar performance in 2019. The awards included: The Outstanding Performance Recognition Awards, Emerging Employee, Business Support, Service Personnel, Business Efficiency, Best Team Awards and Emerging Brand of the Year Award.

A BOI approved company with over two decades of operational excellence, Thakral Sri Lanka comprising of Trident Corporation, Thakral One and Future World, is a fully-owned entity of the Singapore-based conglomerate Thakral Group.

In keeping with the Group's core values, honesty, respect and total customer care, Thakral Sri Lanka endeavours to offer quintessential solutions in succeeding expectations and confidence among all its partners. With the company-wide vision to be the preferred group of companies in the island for IT products, services and solutions, Thakral Sri Lanka is soon succeeding in this domain by delivering clients with products and software solutions with state-of-the art technology combined with efficient and proactive after-sales service.