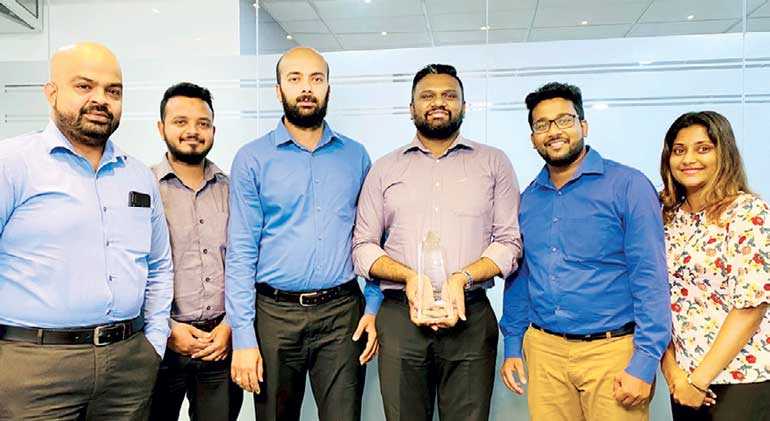 From left: Brand Coordinator Danuka Asela, Commercial Executive Althaf Akram, Sales Manager M. Kalim, Business Manager Gehan Thangappan, Business Development Executive P. Sumithran and Sales Coordinator S. Tharani
---
The Technocity Ltd. was recently recognised as the 'Most Valuable Partner' by AData Technology Taiwan for the 2020 financial year.
Commenting on this achievement, Technocity Ltd. Managing Director Fahmy Ismail said, "This is a great and significant achievement considering the fact that we exceeded our revenue target despite the pandemic situation throughout the whole of last year. We owe this accolade to our entire team and to all our channel partners."

The Technocity Ltd. was appointed as Distributor for Adata Products in October 2018. Since acquiring distributor status, it has been consistently performing YOY.

The Technocity Ltd. is an authorised distributor and service provider for HP, Asus, Msi, BenQ, Xerox, Logitech, Adata and many reputed brands in Sri Lanka.

Founded in 2001, Adata Technology is listed on the Taiwan Stock Exchange. Its principal product line consists of DRAM modules, flash disk drives, external hard drives, solid state drives, memory cards and mobile accessories.