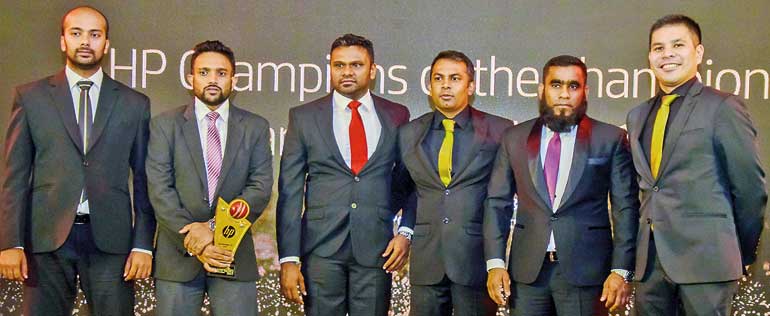 Mohamed Kalim - Senior Sales Executive; M. Ali Azhar - Business Head, Brands and Distribution; Gehan Thangappan - Business Development Manager; Manjula Jayasinghe - Country Business Manager HP Inc; Fahmy Ismail - Managing Director and Christian Edman Reyes - Managing Director, Asian Emerging Countries HP Inc
---
The Technocity Ltd, one of the leading distributors in Sri Lanka of Hewlett-Packard (HP) products and services, was recognised for its outstanding contribution to PC and laptop sales in Sri Lanka in 2017 with the Best Distributor - PC Award at the HP Partner Awards 2017.
This unique achievement is laudable as the company has been performing consistently ever since its inception.

The HP Partner Awards is an annual event which recognises the performance of all HP distributors and partners in Sri Lanka. This year's awards were held at the Marriott Resort in Weligama Bay. The theme of this year's award was 'HP champion of champions' and the main highlight was the awards which were presented by two former cricketing greats Sanath Jayasuriya and Romesh Kaluwitharana. "Winning this award is the pinnacle of our success and makes me feel really proud to be the only Sri Lankan company to achieve this award competing with other multinational companies," The Technocity Ltd. Managing Director Fahmy Ismail said.

"Our key strength is the strong links we have with our partners across Sri Lanka," he added.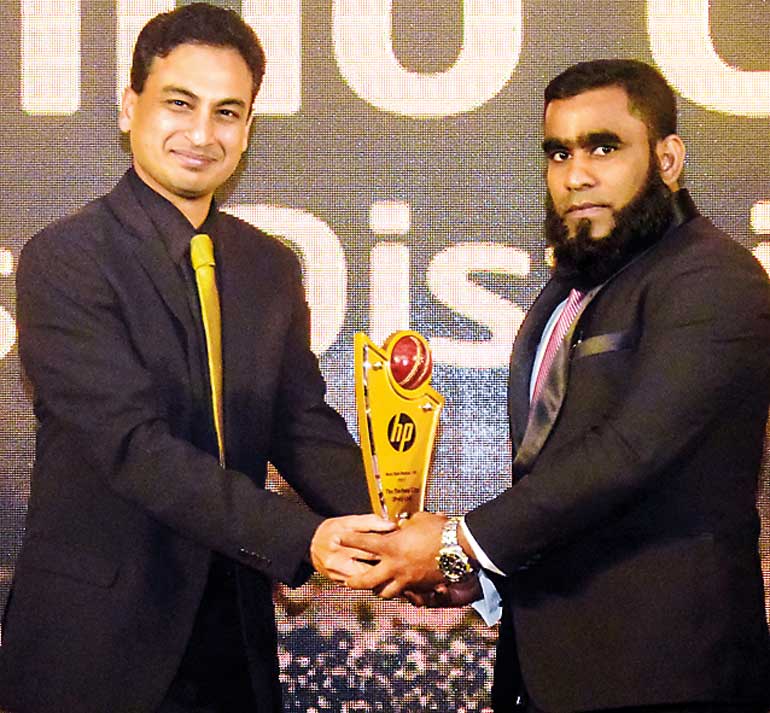 The Technocity Ltd. Managing Director Fahmy Ismail receiving the Best Distributor – PC Award from Anup Agrawal - Regional Account Manager (APJ) at Intel Corporation