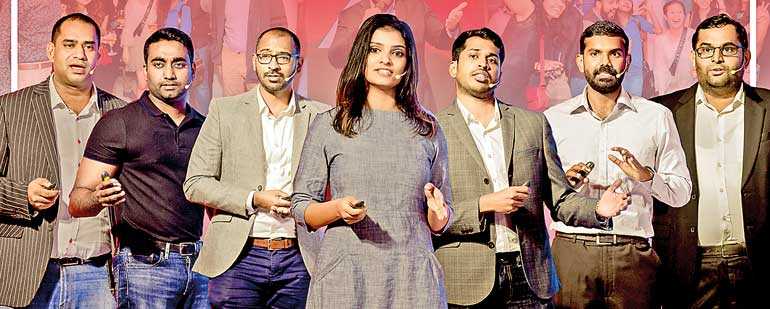 Following months of preparation, HatchX, Sri Lanka's first fintech accelerator, hosted its big day late last year at the Hatch premises. HatchX Demo Day aimed to showcase the seven selected fintech startups in the programme while building awareness on the overall initiative among the Sri Lankan community.

The program is an initiative in partnership with the Lankan Angel Network and the Ford Foundation. It was initially meant to launch back in March 2020. By this time applications were already called, and seven fintech startups were shortlisted out of 20 applicants.

Owing to the pandemic however, by mid last year the accelerator program kicked off virtually. Fast forward six months later, HatchX Demo Day took the spotlight amidst a vibrant and active startup changemakers and investors, together with Arteculate Asia to bring the stories to the community.

Four months of effort came to fruition as Hatch Director and CEO Randhula de Silva took the stage to give an overview of Hatch and the HatchX accelerator. Talking about the motivation behind the initiative, Randhula de Silva mentions that the intention was not just to discover promising fintech startups, but rather it was also "to open a new door towards creating a transformation in the financial sector in Sri Lanka by bringing together all the stakeholders playing a key role in the financial ecosystem."

Sharing the spotlight was HatchX Programme Director Nio Liyanage, who gave an overview of the process of bringing the accelerator together. "The startups qualified into the program, by virtue of being exceptional, we looked at key criteria such as potential impact, investability, meaningful traction and having outstanding founders. I encourage you not to think about them as small businesses who are showing off their performance. But rather try to understand the potential each venture has and the subsequent impact on society."

The seven startups of the program were namely OGO Pay, Smart Insure, iLoan, Direct Pay, MAML by Algoredge, Helios P2P and Fipbox. These startups are solving problems including bridging the credit gap faced by the micro-SME sector, utilising machine learning and data analytics to help organisations make more accurate financial decisions, Sri Lanka's first peer-to-peer lending platform, cashless payments and offering micro-insurance to the Sri Lankans.

Looking ahead, Liyanage shared that discussions are already underway with HatchX and investors to help these promising startups expand regionally. Furthermore, the current support structure at Hatch will continue for the seven startups. "It's only the formal program that's ending, and the startups are now part of the wider Hatch community," says HatchX Programme Manager Sanchitha Silva.

Follow the journey of these seven fintech startups and their latest updates at Arteculate Asia (www.arteculate.asia).