---
South Asian Technologies Ltd., one of Sri Lanka's premier ICT distribution companies and sole distributor for Kaspersky in Sri Lanka, recently unveiled 'Kaspersky Mega Surprise', a novel promotion for all Kaspersky users in Sri Lanka.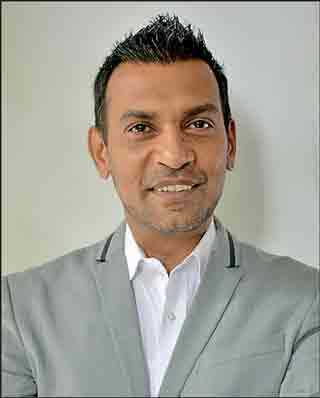 South Asian Technologies Director Feroze Kamardeen




The promotion for the Kaspersky range of products from Kaspersky Internet Security, Kaspersky Total Security, Kaspersky Internet Security for Android and Kaspersky Safe Kids is currently on until 30 April.

Kaspersky products can be purchased from over 750 merchants island wide and customers now stand a chance to win big with Kaspersky mega surprise including TVs, vouchers from Cargills Food City, mobile phones, household appliances such as vacuum cleaners, microwave ovens, rice cookers and many more.

Three winners will be selected every month till April through a lucky draw and all entries will be eligible for the grand prize of a tour to Malaysia in April.

Customers are required to send in the barcode along with their name, address and telephone number to South Asian Technologies Ltd., 24/2 Jasmine Park, Narahenpita Road, Nawala. For more information about the promotion contact the hotline on 0117 699 299.

South Asian Technologies Ltd. Director Feroze Kamardeen said, "We're delighted to create this excellent bonanza as part of an initiative to reward our customers who can avail themselves of fabulous prizes and surprises each time they purchase a Kaspersky product. It is also an opportunity for us to create awareness about the strength of the product which has become generic, providing optimum security against cyber threats and creating a seamless and smooth connection for the corporate sector and households of Sri Lanka."

He went on to say, "Our success is primarily due to our customers who have given us the opportunity to source them with an internationally recognised brand and consistently been with us during our journey. Ensuring customer satisfaction is the core of our business which ultimately drives us to achieve our goal in establishing a strong network with international brands such as Kaspersky."

"Kaspersky will provide the necessary solutions required to successfully combat internet security risks, providing total and real time defence against the latest malwares and security threats that include a wide range but not limited to email spam, phishing and hacking attempts, identification of theft and data leaks," he added.

South Asian Technologies (SAT) has an impressive record spanning over a decade in providing optimum software related solutions to its ever growing clientele across the country and the region. Throughout the years, the company has grown from strength to strength earning a reputation as a top next-gen solution provider, spearheading a movement to steer Sri Lanka to the fore as a potential business hub.