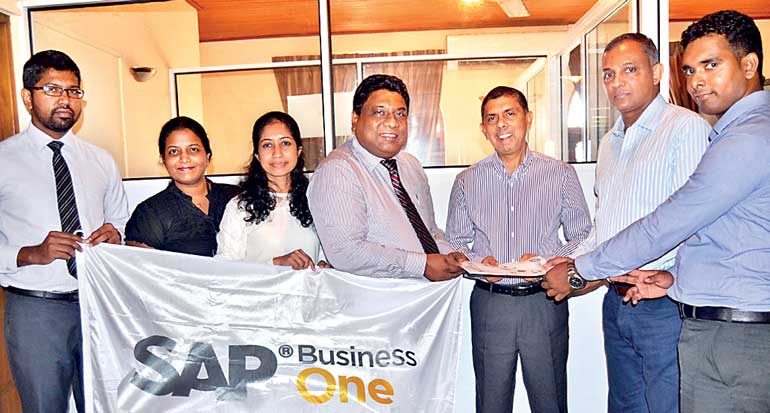 Sisila Lanka Ltd, better known as Super Service, is one of the leading industrial catering companies in Sri Lanka, which has been instrumental in uplifting the standards of industrial catering in the country with its approach.

Sisila Lanka has introduced SAP Business One for its operation and selected Perfect Business Solutions Services Ltd (PBSS) as the implementation partner.

SAP Business One is a world-leading feature-rich ERP system and gives real-time information for timely discussion making process. SAP B1 is able to handle finance, inventory, procurement planning, approval process, manufacturing (formula and receipts). SAP Business One can be run as a browser-based application for users who will be distance-working on the system.Committed to offering 'Perfect Solutions' to its valued customers, PBSS was established as a limited liability company in 2002. PBSS is now an ISO-certified company which deals in Advanced Information Technology solution for small to large business enterprises, and one of the top 10 Super Platinum business partners for Sage software, SAP Business One, and Quick Book.Over the last years it has made a number of new developments such as comprehensive HRIS system, mobile sales (SFA), service manager, web based student management system, re-distribution, fleet management, etc. With these developments, it has managed to satisfy customers by meeting their special requirements to run their business smoothly.PBSS, as the solution provider, believes in quality deliveries, securingthe PBSS name as a reliable implementer.

Sisila Lanka's professionalism, trustworthiness and ability to maintain high quality product standards are richly complimented by the fact that majority of its customers have retained Sisila Lanka for more than 10 years while some have entrusted their faith in the company since the inception.Currently the company employs more than 1,200 staff and has the ability to handle industrial catering operations of any magnitude, providing a quality service to the entire satisfaction of the customer. Sisila Lanka employs experienced and qualified personnel to manage all units, ensuring a smoothoperation.

At present Sisila Lanka operates over 45 modern fully equipped kitchens to cater to some of the leading mercantile establishments in the country. Over 100,000 meals comprising breakfast, lunch and dinner are prepared and served daily. The customer base includesCeylon Tobacco Company, MAS Holdings Ltd, South Asian Gateway Terminal, Colombo International Container Terminal, Unilever Sri Lanka Ltd, Brandix Ltd, Nestle Lanka PLC, Hela Clothing, Teejay Lanka PLC, Millennium Information Technologies, Ansell Lanka Ltd, and Camso Loadstar Ltd.