Launched during the early days of the COVID-19 pandemic, Serw was built to offer continuity to businesses in fitness, coaching, psychology and other industries where human interaction is essential. Now as it enters a new stage of growth, it embraces a rebranding as Expert Republic, to better reflect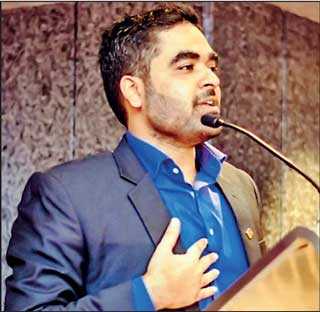 Rootcode Labs CEO

Alagan Mahalingam
its purpose as an enabler connecting industry experts in a variety of fields such as fitness, teaching, counselling, legal advice, etc. with their customers.

A product of local software engineering firm Rootcode Labs, Expert Republic was born almost overnight at the virtual 'Global Hack' hackathon. Competing against teams from across the globe, the app was selected as the winner of the Work Track after 48 hours of hard work that gave birth to their first prototype. With the idea having been validated on a global stage, the team proceeded to develop the idea further to help connect experts with their customers as several countries began implementing strict lockdowns in the wake of COVID-19. Among its latest features is offering industry experts their dedicated webpages, which they can use to promote themselves. In turn, allowing more customers to connect with them through the Expert Republic Platform.

Over the months, the company heard from several customers that the app allowed them to continue running their businesses smoothly during these uncertain times. Its vision is to build a community of industry experts who conduct business embracing the modern connected world. A truly borderless and digital community. Recognising this, the app is now being rebranded from "Serw" to "Expert Republic" to better reflect this vision.

Explaining this decision, Rootcode Labs CEO Alagan Mahalingam said, "Keeping our core values in mind, we are now rebranding as Expert Republic. Our new brand name reflects the community that we are building through "Republic" and highlights the ones who are integral to this community "Expert". We believe Expert Republic will be the modern platform where business happens digitally for the decades to come."

Today, the Expert Republic app allows you to connect with an expert in a variety of fields in three simple steps. Simply find an expert you wish in a variety of fields ranging from fitness to public speaking. Start a session by sending a request, which the expert will accept. Finally, leave a rating at the end of a session to help improve the Expert Republic ecosystem as a whole.

For the industry experts on Expert Republic, the platform offers a holistic means of conducting business. One that handles everything ranging from finding customers to offering their services via video calls to accepting digital payments. All of it happening seamlessly without any issues. During these uncertain times, the Expert Republic platform offers a much-needed avenue for business continuity for both local and global industry experts. Headquartered in Sri Lanka with corporate offices in Europe (Estonia) and Silicon Valley (San Francisco, USA), Rootcode Labs is a software product engineering company, known for developing innovative mobile applications, web applications, and enterprise applications. With experience in working with 50+business verticals over half a decade, delivering the best software solutions globally, Rootcode Labs is one of the most trusted IT partners for many organisations.