Overall architecture of proposed digital government framework
---
Following is the note posted by Sanjiva Weerawarana on his blog on his resignation from the Board of ICT Agency of Sri Lanka
I was appointed to the board in December … so it's about 6 months. That's the shortest board stint for me — previous winner was the Arthur C. Clarke Centre for Modern Technologies where I was on the board for a year.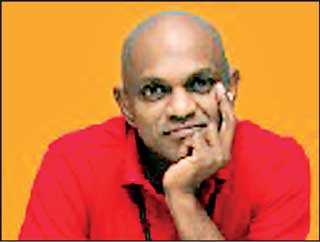 Sanjiva Weerawarana


So why did I leave?

I'm a hands-on technical leader type person. When I joined the board, our consensus was that the board members would actively get involved with various areas and work closely with the appropriate team members from ICTA to get those areas done as well as to recruit the right team to go forward with. ICTA currently has about 75 people in the organisation.

Fellow board member Wasantha Deshapriya (who retired from government last year as Secretary to the Digital Ministry) and I took overall responsibility for digital government. We started off with developing the overall architecture for a digital government (following up on the work I had lead last year in designing the National Data and Identity Interoperability Platform). Our scope was to develop a framework to make the Government operate as a single integrated government, while adhering to strict privacy, data protection and security considerations.

The overall architecture we developed is depicted in the diagram pictured. One of these days I'll try to write a blog or a document explaining what all that means and how it is supposed to fit together.

Unfortunately, somewhere along the way the Chairman and Board decided that we board members should be more "board member" types and limit ourselves to review various things etc. and be providing governance and oversight for the organisation. Basically, be a regular board.

However, I felt ICTA is an organisation that needed a significant makeover and lacked a lot of technical depth (largest chunk of its employees are project managers) and so being on a board providing governance and oversight is not the way to get an architecture like this built. And given my nature and style, I would be a terrible board member in such an environment!

Differences of opinion amongst professionals is normal. That does not mean one is perfectly right and the other is perfectly wrong. For me personally, I decided that it's best for me to leave rather than attempt to do something in a manner that I don't believe will result in success.

The time on the ICTA board gave me a chance to learn a lot more about our government structure and how all the pieces fit together. The overall architecture was developed in January and presented to (and approved by) President Rajapaksa in early February. Since January, I participated in about 50 meetings with various Government officials and organisations to understand their needs and views and to bring people along to a common view. It was a tremendous learning experience and also showed me that many amazing Government officials are hamstrung by old protocols and processes and are eager to support a digitalised government.

I also helped review various projects that Cabinet directed towards ICTA and sometimes gave radical views on how to do them (or how not to do them). I don't think those views were always welcome but I can't watch multi-billion rupee [EDITED; see below] tenders for driving licenses or for issuing train tickets go by without seeing how we can do them in the most modern way (and not just bringing 20-year old foreign tech), how we can do them at a far lower cost, and how we can use them as an opportunity to create or build a local business.

I wish the ICTA Board and the ICTA team good luck in digitising the Sri Lanka Government. While ICTA does other stuff, this is without a doubt Job #1 for ICTA and it needs to get it done right so that we citizens can reap the benefits of a safe and secure digital government.
Edits on Sunday May 31st at 3:25pm LKT:
It appears that some people are hell bent on using my resignation to cast negative light on the current political / Government leadership. So let me be clear: I did not resign due to ANY political interference or Government manipulation or anything like that towards ICTA (or its board). I resigned for the reasons I explained above: I do not agree with the way the Board wishes to run ICTA and therefore it no longer made sense for me to be on the Board. The decision to operate in a particular way was a decision by the current Board only and made without any influence or interference.

My comment about the two projects was just to show that there are many large IT projects that the Government does that IMO can be done at a far lower cost and be used as a way to build our own industry. With the Government mandating ICTA feedback on all IT projects, this is a great opportunity to direct those projects the right way. My comment was that of course some of that feedback will not be welcome. I was not implying that anything untoward has happened in either of those particular cases.

The rupee values of the two projects were based on information I gathered while writing responses. I have removed absolute numbers as I don't have exact information and left them as "multi-billion", which I know for a fact is the case.

It isn't political; sorry to disappoint those who are trying to make it so!

(Source: https://medium.com/@sanjiva.weerawarana/resigned-from-the-icta-board-780c2de2e23c)