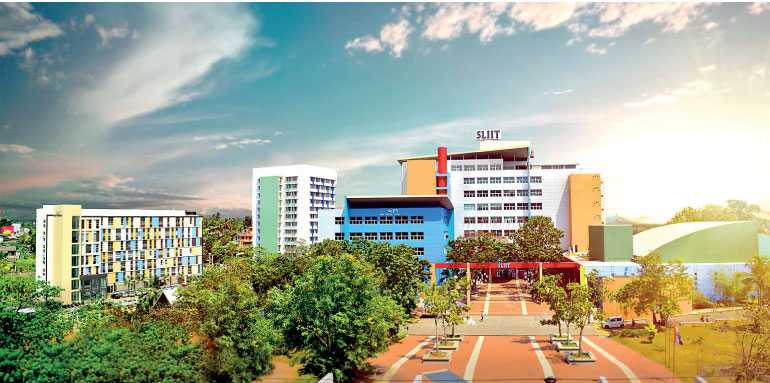 SLIIT, Sri Lanka's largest non-state degree awarding institute is pleased to announce the awarding of Full Accreditation status for its undergraduate computing programs from the Computer Society of Sri Lanka (CSSL) recently.

With nearly five decades of rich legacy, CSSL is recognised as the apex body in Sri Lanka, representing Information and Communications Technology (ICT) professionals. The Society has awarded SLIIT's Bachelor of Science Honours in Information Technology Specialising in Information Technology, Software Engineering, Computer Systems and Network Engineering and Information Systems Engineering Programs of the Faculty of Computing full accreditation status from 2017 intake onwards. The other computing undergraduate specialisation will go through the accreditation process in the near future.

Importantly, CSSL is currently a provisional member of the Seoul Accord. This is the International Accord for the mutual recognition of IT degrees across the world. Most of the developed countries such as the US, Canada, UK, Australia, Japan, South Korea, Singapore, Malaysia, New Zealand, etc., are Seoul Accord members.

As a result of SLIIT gaining accreditation status from CSSL, all Seoul Accord members will also recognise the Institute's IT degrees when CSSL becomes a full member which is anticipated in the near future expanding avenues for SLIIT graduates to receive job opportunities on a global scale.

Commenting on this remarkable milestone, SLIIT Faculty of Computing Dean Prof. Chandimal Jayawardena said, "We are delighted to have received Full Accreditation status for our undergraduate computing degree programs. Achieving CSSL's stringent accreditation standards demonstrates the high quality and academic integrity of our programs. This recognition endorses the high quality curriculum and academic staff teaching in our programs. We are proud that SLIIT is able to offer students fully accredited computing degree programs that are recognised internationally. Moreover, SLIIT's undergraduate computing degree programs are accredited by the Institution of Engineering and Technology (IET), UK as well."

SLIIT recruited students for the first time in 2000 to provide the nation with information technology professionals necessary for the country's growth. Over the last two decades, the Faculty of Computing of SLIIT has made a significant national contribution producing more than 60% of the total IT work force needed for the country.

Validating SLIIT's decision to offer degree programs covering the entire spectrum of the computing domain in line with the local industry and aligned to global needs, today the SLIIT Faculty of Computing is the Institute's largest faculty with over 4,000 students, offering several programs and degree specialisations. The programs offered by Faculty of Computing include Information technology, Software Engineering, Information System Engineering, Computer System and Network Engineering, Interactive Media, and Data Science.

The Faculty of Computing is currently working on introducing two new degree programs, Bachelor of Science Honours in Computer Science and Bachelor of Science in Computer System Engineering.