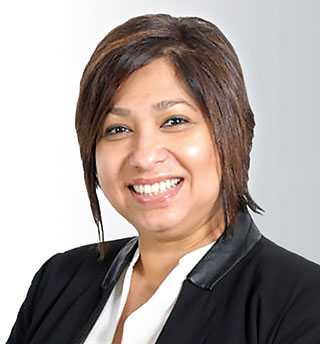 Sandra de Zoysa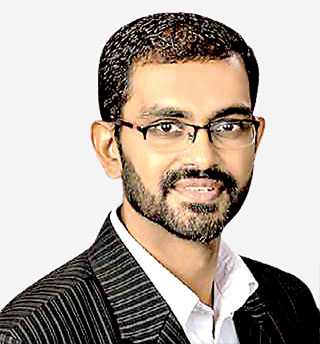 Tharindra Jayamaha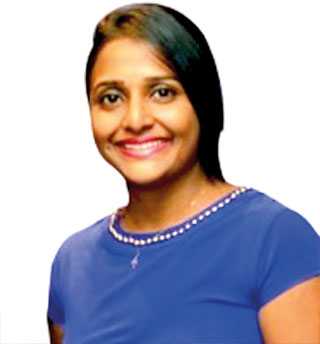 Dhara Jayasinghe
---
The Quality and Business Excellence Summit, organised by the Quality Forum of Sri Lanka Association for Software Services Companies (SLASSCOM), was held recently with over 270 participants, who gathered to listen to some of the renowned international and local names in quality and business excellence share their insights on how to accelerate quality beyond the new normal.

SLASSCOM Chairman Channa Manoharan, welcoming the attendees, said: "This summit has once more excelled in maintaining its position as the biggest event across the IT/BPM quality engineering and business process excellence arena in Sri Lanka, and we need to continue to build and further strengthen the quality community and to continuously enhance and upgrade one's skills and knowledge in this area

SLASSCOM Vice-Chairperson and Quality Forum Board Lead Sandra De Zoysa, responsible for initiating the Quality Forum as well as the Quality and Business Excellence Summit back in 2010, spoke on the importance of quality engineering and design to the IT/BPM and knowledge services industry in order to compete in the global market creating a niche for high-end product and services being exported from the 'Island of Ingenuity'.

The summit covered a range of topics, including test automation, AI, QA strategies, and maintaining quality during pandemic-like situations, that facilitated the networking of attendees via an integrated conference platform, including CIOs, Quality Assurance professionals and enthusiasts. The lineup of keynote speakers included Paul Holland — Senior Director Medidata Solutions Inc., NYC and Operational Director Quality Accelerators Huib Schoots; followed by Cambio Healthcare Systems Director of Design Operations Yasith Abeynayaka, Automate the Planet Ltd. CTO Anton Angelov (Bulgaria), Axiata Digital Labs CEO Thushera Kawdawatta, and APAC Global Director Dumidu Ranaweera, CEMBB.

The speakers for day two comprised leading industry experts, comprising Maaret Pyhajarvi — Principal Test Engineer, Vaisala (Finland); Dr. Dilshan Silva — Senior Architect Data Analytics and Insights, Wiley; Azfar Sajid — QA Modernisation Manager, Lumen Technologies (Denver, Colorado); Sandra De Zoysa — Chief Customer Officer, Dialog Axiata PLC; Christina Thalayasingam — Senior Test Engineer, Medidata Solution Inc, NYC; Torkjel Austad — Global Expert on delivering software devices and game consoles, Norway.

"As technology gains attention in the new normal, software testing takes precedence in ensuring the seamless functioning of applications and our summit was hosted to pave the way for organisations to adapt to the latest methodologies in this space," noted SLASSCOM Quality Forum Head Tharindra Jayamaha of 99x.

"The theme for the conference, 'Accelerating Quality Beyond the New Normal', was a well-thought-out theme and an ideal one for educating leaders in the QA community on the very latest in software testing, technology and trends," added Dhara Jayasinghe of Bistec Global, a senior member of the Quality Forum who played a key role in successfully rolling out this conference.

This year's Quality and Business Excellence Summit was hosted by SLASSCOM in collaboration with Silver Sponsor CAMMS, Official Broadband Partner Dialog Home Broadband, Official Technology Partner Axiata Digital Labs, Certification Partner SLSTB, Print Media Partner Wijeya Newspapers, Digital Media Partner Articulate, and Corporate Sponsor Dialog Enterprise.