SLASSCOM, the knowledge and innovation chamber, is harnessing Norwegian expertise to boost ICT exports and start ups in Sri Lanka.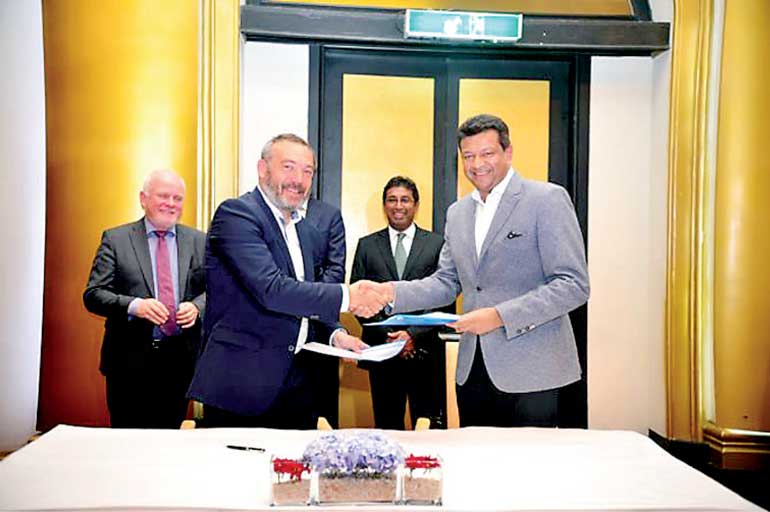 Flashback: Inking of the MoU between ICT Norway (IKT Norge) and SLASSCOM mid-last year in the presence of Norwegian Ambassador Thorbjørn Gaustadsæther and the then Deputy Foreign Affairs Minister Harsha de Silva
As part of the three year support program initiated mid last year, IKT-Norge (ICT Norway's) Director of Business Development Fredrik Syversen was in Sri Lanka recently to further the capacity building and imparting of technical expertise to Lankan IT industry via SLASSCOM.

Already there is a growing Norwegian engagement with Sri Lanka's ICT sector. There are nearly 10 IT companies which are operated by Norwegians or have investments via joint ventures. Among them are Creative Search Technologies Ltd. (Creative Solutions); 99X Technology Ltd.; 99x Services Ltd.; Embla Software Innovation Ltd.; TIQRI Ltd.; Zone24x7 Ltd.; Informatics International Ltd. and Proaccount.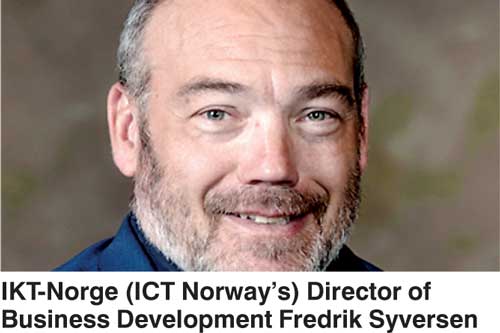 Given the goal of $ 3 billion earnings via IT exports by 2020, SLASSCOM is keen to develop new markets. At present US, UK and Australia are major markets and Norway is among the fastest growing new markets. The overall IT market of Norway is estimated at $ 26 billion.

The cooperation with IKT-Norge, arranged by Norway's Ministry of Foreign Affairs, is part of this push. Last year IKT Norge supported the participation of Sri Lanka IT delegation to the influential Oslo Innovation Week, Europe's largest innovation convention. A similar exercise is due at this year's event as well in September (see box story). IKT also sponsored the DEV DAY 2017, organised by TIQRI in Sri Lanka for the fifth consecutive year.

Fredrik told the Daily FT that Sri Lanka has great promise to expand the IT industry. "I have been positively surprised with the talent, creativity and dynamism of the Sri Lanka's IT industry. It has huge potential to become much bigger and Norway and IKT Norge is partnering in this process," he said during an interview along with SLASSCOM First Vice Chairman Jeevan Gnanam, who also the Director/CEO, Orion City and Norwegian IT firm Tiqri CEO Finn Worm-Petersen.

Fredrik also said that more importantly the Lankan IT industry can considerably transform various other economic sectors such as manufacturing, maritime/logistics, healthcare and fisheries. This domestic potential must be maximised as well whilst Sri Lanka aspires to increase exports.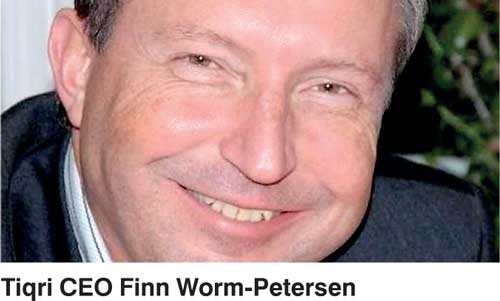 Norway assistance to Sri Lanka includes organisational support for SLASSCOM to empower it enhance contribution to the growth and prosperity of Sri Lanka.

The IKT Norge and SLASSCOM will jointly work towards developing and collaborate around startups and entrepreneurship within the ICT sector, focusing on: Access to capital, Access to competence, Global growth and market access and Strategy and business development.

The two organisations will also collaborate to develop IT knowledge and competence at school and youth level with Coding as an integral part of education systems. Kids Can Code is a SLASSCOM initiative in this connection.

Other focus areas of Norwegian support include drawing more women participation in IT industry and technology; Develop collaboration with higher education/R&D foundations in the ICT sector; Develop how the ICT industry can better access and influence the private and public education sector. Promoting ICT as a tool for green growth, waste management and energy management is also a key focus.

In November a leading Norwegian delegation will visit Sri Lanka which is expected to further enhance cooperation between the two countries to develop the IT industry as well as greater bilateral economic co-operation.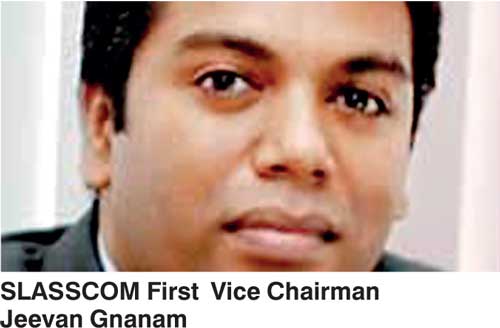 Sri Lanka's IT and BPM industry has seen significant growth over the last few years to grow at over 18% CAGR and is well poised to capture new growth opportunities through digital disruptions occurring across all industries globally. Apart from $ 3 billion export target by 2020, SLASSCOM's other goals include employ 130,000 high paying knowledge workers and draw $ 500 million in FDI.

The industry has the potential to deliver a significant percentage of Sri Lanka's growth agenda for 2020 with focus on the creating knowledge worker jobs and SLASSCOM is focused on enabling this.
8 start ups vie sponsored trip to Oslo Innovation Week
SLASSCOM and ICT Norway (IKT-Norge) have come together to offer Sri Lankan startups the unique opportunity to take part in the Oslo Innovation Week, which is scheduled for September this year. The event has gained recognition as the most interactive innovation conference in the world.

Startups across Sri Lanka will be given an opportunity at a pitching event organised by both the Sri Lankan and the Norwegian bodies on 30 August. The startups with the most unique and innovative pitches will be shortlisted and the top three winning companies will be sponsored by ICT Norway to take part in the five-day Oslo Innovation Week in Norway from 25 to 29 September.

Eight local startups viz. ShoutOUT Labs, Populo Ltd., Right Posture, Generation Epsilon Ltd., Veta Ltd., BotFactory, Nurone Labs and ConscientAI are set to take part in the pitching event which will be held in Colombo. They will attempt to sell their ideas to a judging panel comprising of members of the ICT industry at the event.

The Oslo Innovation Week has earned a reputation as an important global event which looks for business solutions to address the United Nation's Sustainable Development Goals (SDGs) by combining three important areas – entrepreneurship, technology and innovation. During the pitching event in Colombo, the judging panel will also expect the startups to follow the areas of requirement of the Oslo Innovation Week.

ICT Norway, the trade organisation for the Norwegian ICT industry, with the assistance of the Norwegian Embassy in Colombo has been at the forefront to help develop Sri Lanka's ICT sector. In fulfilling this objective, ICT Norway and SLASSCOM have also partnered to initiate a unique program called 'Kids Can Code' which aims to help the younger generation in Sri Lanka to be more technologically creative and become experts in IT. Tiqri organised a briefing session for companies on how they could create their own coding clubs for kids between the ages of 9 to 16 was held on 25 August.

The tie up between SLASSCOM and ICT Norway to strengthen Sri Lanka's ICT sector, is also seen as an effort to further enhance the bilateral relationship between the two countries. The programs implemented in Sri Lanka, which are a result of a Memorandum of Understanding signed between ICT Norway and SLASSCOM in June 2016 are being financed by the Norwegian government. They focus mainly on empowering women and children as well as education and enhancing creativity through innovation. The MoU also paves the way for both bodies to come together and help modernise the maritime and fish farming industry in Sri Lanka by utilising technology in an innovative way.