SDB bank recently appointed banking and financial tech expert Dinil Perera as Chief Digital Officer. His extensive banking-focused IT experience both in Sri Lanka and globally, will no doubt further propel the bank's continuous digital expansion and transformation effort.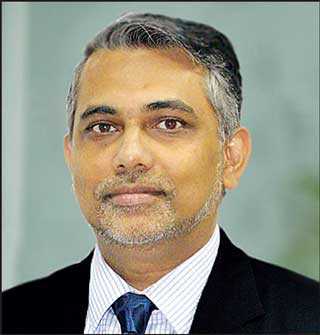 SDB CDO Dinil Perera


Drawing on over 30 years of varied experience as a banking tech professional, a considerable part of his career was with Standard Chartered Bank (SCB), whose ranks he joined in 1989. He later joined their operation in Dubai from 1998 to 2014. In between, he completed a year-long stint with the Commercial Bank of Qatar, while also embarking on an independent project consultancy effort between 2014 and 2016. The global expertise gained positions him strongly to steer SDB bank's digital business into new and uncharted markets while parallelly enabling efficient systems for world-class banking.

Upon joining SDB bank in late-2016, Dinil immediately played an instrumental role in the bank's digital transformation process. The IT team, of which he was an integral member, also helped introduce the bank's first Mobile Banking App, their Corporate Internet Banking facility, a Loan Origination System (LOS), and an all-new Debit card system. In recognition of his vital contributions to SDB bank, he received a promotion to AGM grade as the Head of IT in mid-2019.

A Certified Project Manager(PMI), a Certified Information Systems Auditor(CISA), and the holder of an Intermediate Banking Diploma (IBSL), he is ideally placed to leverage his global expertise and strong credentials in leading the digital arm of a transformational SDB bank.

SDB bank is a licensed specialised bank regulated by the Central Bank of Sri Lanka, with a listing on the Main Board of the Colombo Stock Exchange and a Fitch Rating of BB + (Stable). Through its network of 94 branches islandwide and over 5000 ATM points enabled by the LankaPay inter-bank network, the bank provides a comprehensive range of financial services to its Retail, SME, Co-operative and Business banking clients across the country. SDB bank's closely-linked brand value and business growth led to the bank being placed within the top 50 in 'Sri Lanka's 100 most valuable brands' list for 2020 conducted by the local arm of global brand valuation consultancy Brand Finance, who are regulated by the Institute of Chartered Accountants England and Wales.