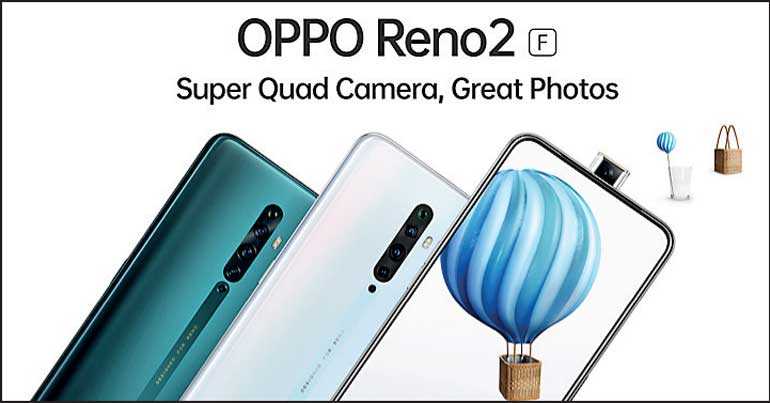 ---
OPPO will unveil its Reno 2f for the Sri Lankan market in Colombo in the month of October, promising to redefine the limits of users' creativity.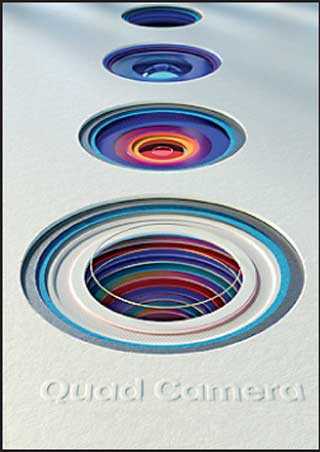 RENO 2f will come equipped with a slew of photography-enhancing features, including a 48MP quad camera setup, Ultra Dark Mode allowing users to enjoy ultra-clear night shots picking up details invisible to the human eye, and Ultra Steady Video bringing 'action camera' level exceptionally clear and smooth video.
What's Reno all about?
The OPPO Reno story began with the release of the first Reno Series in early 2019, which aimed to inspire youthful creativity. Tailor-made for the youth who wanted to express themselves and share their vibrancy, the OPPO Reno Series swiftly empowered its users with its stylish appearance and innovative design.

OPPO believes that there is a different Reno for every user. That is, the original OPPO Reno Series gave free rein to users' imaginations, empowering them to break through creative barriers. Reno defies definition, as every user will have their own unique Reno experience. OPPO also teamed up with artists from around the world to share Reno's potential; revealing the playful, imaginative spirit that drives the Reno ethos.

The Reno Series was launched as the catalyst for OPPO's smartphone and creative development over the next ten years, and the soon-to-be-launched OPPO Reno2 Series will take this creativity one step further. It will challenge users to ditch clichéd photography techniques in favour of more fresh, thought-provoking camerawork.
Unleashing users' creativity with leading technology
OPPO is all about pushing the boundaries of mobile photography and the phone's innovative technology will allow users to break perspectives, opening their minds to new angles and possibilities, uninhibited by place or time – from vast plateaus to cramped city streets, or sun-drenched beaches to dark, moonless nights.

OPPO believes in not simply focusing on the creative result but also, the process. Valuing and enjoying this process can unleash users' creativity more than ever before. Therefore, OPPO created a quad camera that provides a powerful toolkit for seeing things differently from all angles, allowing users perfect their perspectives on the journey to capturing remarkable moments in time.

The Reno 2f's Ultra Dark Mode covers an entire range of different night scenes, including bright city districts, dimly lit country nights and more. Even if light levels measure below 1 lux, it can elevate your photos beyond naked eye through hardware network-optimised AI noise reduction.

Meanwhile, software dynamic exposure adjustments also secure optimal picture brightness allowing you to reveal objects in the night. The use of a built-in NPU speeds up picture processing, making it more convenient and easier to enjoy beautiful nights.

What's more, thanks to OPPO's industry-leading Hybrid Image Stabilisation technology, the Reno2f Ultra Steady Video can bring exceptionally clear and smooth video. Approaching the quality level of purpose-built action camera, regardless of users' active lifestyles – jogging, skiing, cycling or traveling, the Reno2f is ideal for users always on the move.