IT industry professional Madu Ratnayake has been appointed to the Board of Hatton National Bank (HNB) as a Non-Executive Independent Director.

Madu is the Group CIO and the Centre Head for Virtusa Sri Lanka. He is responsible for Virtusa's global digital strategy and Virtusa's Sri Lankan Operations. He is also responsible for the enterprise digital business strategy and the core service delivery framework. As the CIO, he focuses on building Virtusa's award-winning digital platform and practices that enable harnessing the collective wisdom and relationships of a global network of team members to drive delivery, sales, and customer and people engagement.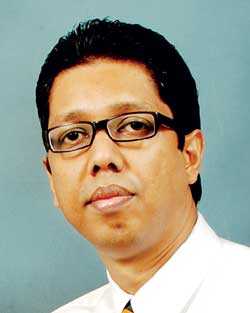 Madu is a Founder-Director and former Chairman of the Sri Lanka Association for Software and Services Companies (SLASSCOM), the industry body for IT and BPM in Sri Lanka, and the Chairman of Sarvodaya Fusion, the ICT4D arm of Sarvodaya, the largest NGO in Sri Lanka. He represents the IT industry on the boards of several leading universities/institutions.

He is a Chartered Engineer, and holds an MBA from the Postgraduate Institute of Management and a First Class Honours Degree in Software Engineering from City University in London. He has over 20 years' experience in IT, digital transformation, and project and service delivery.