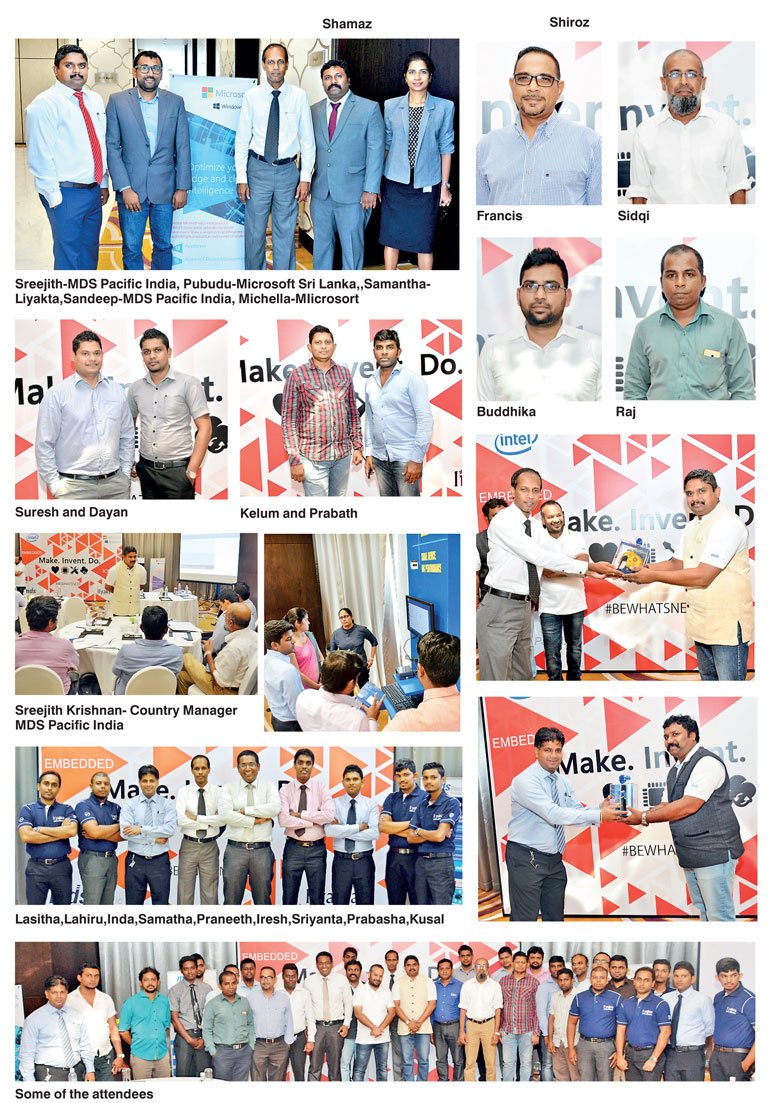 Liyakta Office Systems Ltd. and Liyakta Office Distribution Ltd. organised a full day event targeting innovative markets to promote its offerings in Intel Devices and Microsoft Software products at Movenpick Colombo Hotel recently.

The target markets were Corporate End Users in Manufacturing, Healthcare, BFSI, Education and Government; Industrial Partners in Digital Signage, POS, Thin Client and Retail; Device Partners in promoting the Intel NUC with an attached affordable operating system to penetrate the PC refresh market. The event was a success with over 100 participants taking part in three customised sessions.

The event was attended by Microsoft Sri Lanka Team represented by Country Director OEM Pubudu Basnayake and Michella Jayamaha Partner Account Manager – ODR as well as representatives from MDS Pacific Ltd., a global distributor for Microsoft Embedded & IOT products. The highlight of the event was the live streaming session conducted by Hussain Fakrudeen of Intel EM Ltd. from Malaysia to discuss the exciting opportunities presented by Intel's new range of NUC Devices and the Performance Computing through Optane Memory Modules. Further to that Microsoft team shared their vision and strategy in IOT eco system and the value brought in by guiding the path of digital transformation in 2020's IOT based industrial revolution.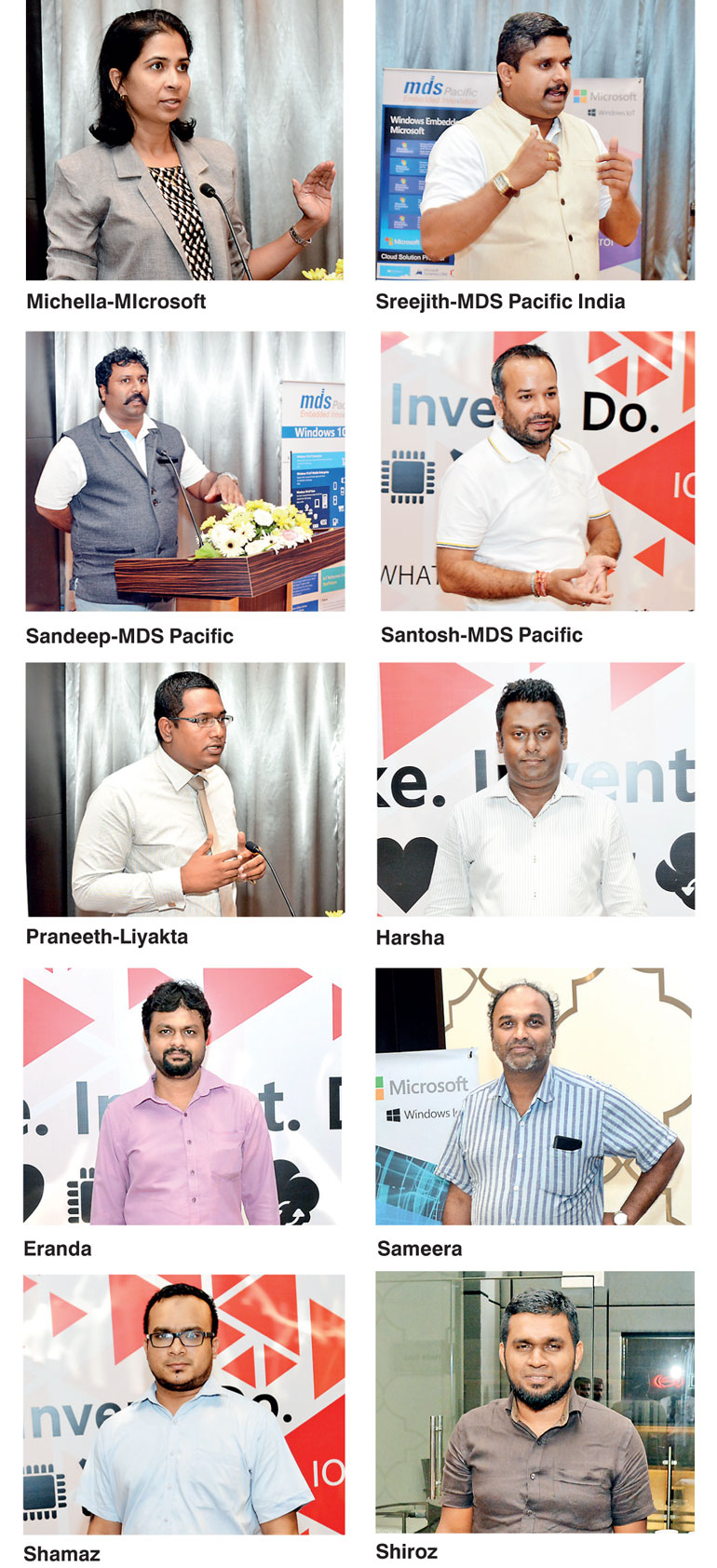 MDS Pacific Ltd emphasised on the fact that Liyakta Office Systems being an Intel Gold Partner and Customer License Agreement holder for Microsoft is uniquely positioned to offer Intel NUCs to the market preloaded with Microsoft Embedded & IOT Software.

Sreejith Krishnan, Regional Manager – South Asia of MDS Pacific India Ltd confirmed the license and compliance requirements of Microsoft is in perfect alignment of NUCs to be sold for industrial and commercial business applications. In addition, Sandeep Panicker, Business Development Manager of MDS Pacific India Ltd. demonstrated the operational reach and ability of MDS Pacific Ltd as a global distributor and Santosh Kapruwan Technical Manager of MDS Pacific India Ltd was keen to elaborate on numerous benefits of Windows Embedded and Enterprise software. The event concluded with a cocktail party and a networking session with one on one discussion about new channels of business though product synergy.