Infotel 2019 the National ICT Exhibition on the theme 'Towards a Digital Nation' organised by the Federation of IT Industry Sri Lanka (FITIS) will be held from 1-3 November at BMICH, Colombo from 9 a.m. to 9 p.m.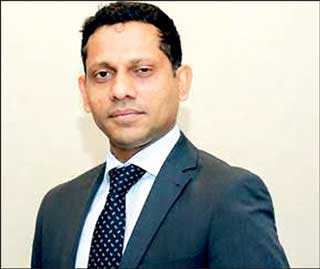 Infotel 2019 Committee Chairman M.F. Sheriff




Speaking on the occasion, Infotel 2019 Committee Chairman M.F. Sheriff said, "A digital nation has been the core of our focus this year. Towards this goal we embarked on many challenging initiatives: ecommerce, smart cities, digital banking, startups, robotics, IoT, digital government, innovation, enterprise business solutions and military technology pavilions are the key attractions for visitors in this year."

The new theme towards a digital nation, is timely, as complements the country's vision in the journey to become a developed nation. It all about transitioning towards a digital age and it is vital that this transformation happens for Sri Lanka to move forward. At FITIS we believe ICT is an enabler for every industry vertical and our members have the capability and capacity to support growth across all industries.

Thee 27th episode of this national event 'Infotel 2019' will truly be a memorable one for all of us for many years to come, and we truly hope all participants learn and gain insights and knowledge from this exhibition.