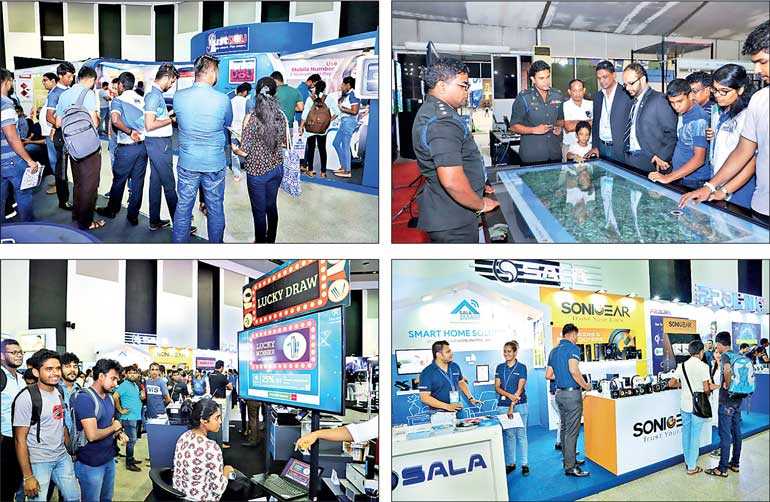 The National ICT Exhibition – INFOTEL 2019, the brainchild of Federation of IT Industry Sri Lanka (FITIS) was inaugurated on 1 November at the BMICH under the patronage of Digital Infrastructure and Information Technology Minister Ajith P. Perera and Sri Lanka Telecom (SLT) Chairman Kumarasinghe Sirisena.
FITIS organised a Digital Leadership Forum inviting key decision and business leaders from both the public and private sectors enlightening the delegates on its theme and purpose in organising the national exhibition this year.

The popular national INFOTEL 2019 exhibition was held from 1 November to 3 November at BMICH, Colombo. INFOTEL 2019 was organised under the patronage of the Ministry of Digital Infrastructure and Information Technology, ICT Agency of Sri Lanka and Export Development Board. SLT was the principle sponsor whilst Softlogic – Dell was the Digital Leadership Forum partner. The INFOTEL 2019 steering committee was chaired by Minister Ajith Perera.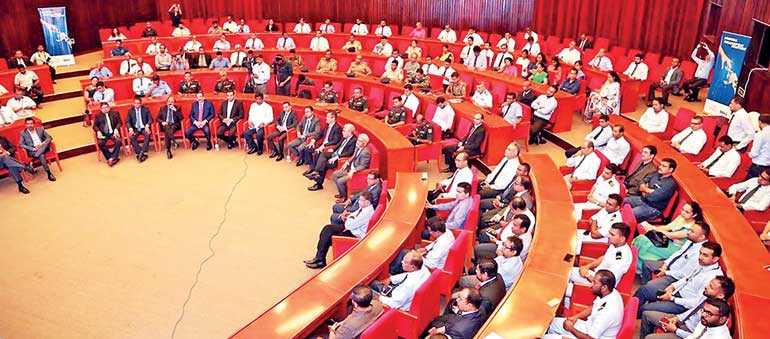 Inaugurated in 1992, INFOTEL has been focused towards the country's national growth all throughout the history and it has been the platform to experience the latest trends and cutting-edge technologies for Sri Lanka. Celebrating its 27th years of existence, this year's exhibition was themed 'Towards a Digital Nation' with focus on how ICT and Digitalisation can support growth of Sri Lanka.

The keynote speaker Whiteklay General Manager – Worldwide and President Amit Kumar Parija delivered his presentation on 'Leaders role in creating culture for Digital Disruption'. Amit stated that "in the age of Digital Transformation and more rightly 'Digital Disruption', data is perceived the king. The one who prospers is the one who understands that data is the new asset. Only who follows the methodology of driving business through insights rather than instincts will survive this game".

He spoke on how one could leverage in today's ever-changing landscape through creative disruption, adoption and acceptance of the wave.

Together, with the branding expert Sarva, FITIS also unveiled its new logo at the inaugural ceremony. "This will be the new face of ICT in Sri Lanka; reimagined to reflect the speed, connectivity and future opportunities that FITIS will bring as the leader of ICT," stated FITIS Chairman Abbas Kamrudeen, addressing the gathering.

Speaking on behalf of SLT, the Principal Sponsor of INFOTEL 2019, Kumarasinghe Sirisena said: "We are happy to associate with FITIS in bring forth the national exhibition to our nation. We must realise that there is an industrial revolution taking place globally, enormous investments on Digital Transformations globally will disrupt many markets. The most venerable would be the most affected. Hence, Sri Lanka must realise our potential and together we must strive to stay relevant."

Kiththi Perera whilst congratulating FITIS elaborated the role of the SLT in Digital Transformation.