INFOTEL 2017, South Asia's biggest Information and Communication Technology Exhibition organised by the Federation of Information and Technology Industry Sri Lanka (FITIS) will open at the Bandaranaike Memorial International Conference Hall (BMICH) on 2 November. The event will be held from 2-5 November and the inclusion of many novel and innovative features will be a specialty in this year's exhibition – a long awaited annual happening in the Information and Communication Technology (ICT) calendar. Successive INFOTEL exhibitions have adopted significant progressive initiatives to develop the ICT industry in Sri Lanka.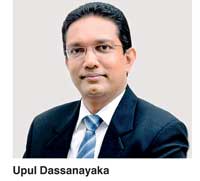 CEOs of local and international ICT companies, professionals, decision makers, entrepreneurs, educationists, school and university students and public numbering over 100,000 will visit the exhibition. The highlights of the exhibition will include a digital government pavilion, military innovation pavilion by Tri forces, an E-sports pavilion, career guidance service, a career fair, IT pavilion, a start up pavilion, hardware and software solutions, a shoppers pavilion with discounts and an ICT education and training pavilion. In parallel to INFOTEL the National CxO Forum 2017 and the Women IT Forum 2017 will also be held.

President, Association of Computer Training Organisations, the Education and Training Chapter of FITIS and Co-Chairman INFOTEL 2017 Upul Dassanayaka sharing his thoughts about the exhibition said that FITIS is receiving the support and cooperation of public and private organisations for INFOTEL including the Ministries of Telecommunication and Digital Infrastructure, Defence, Education, Higher Education, Skills Development and Vocational Training. The national partner of INFOTEL is Information and Communication Technology Agency (ICTA) while the main sponsor is Sri Lanka Telecom. Computer Society of Sri Lanka, BCS Sri Lanka section and SLASSCOM are industry partners while many companies in the private sector are also supporting them, said Dassanayaka.

He said that there will be over 200 trade stalls displaying new products, services and solutions in the field of Information and communication technology. The public will get the rare opportunity to see equipment and solutions of well known local and international companies under one roof at INFOTEL, he added.

In parallel a program on career guidance will be held at the venue for school and university students and it is expected that over 5,000 students and 800 teachers will participate. In addition it will also provide jobs for the ICT qualified persons and the top ICT companies will participate to fill their vacancies. Higher education and training in ICT is given priority and therefore well known Higher education institutes providing ICT education from here and abroad will participate to showcase the opportunities available for students to pursue a career in ICT.

It is an excellent opportunity for students who are planning to pursue a higher education to get an idea about the available courses, fees, recognition as well as advice from the representatives about what suits best for individuals. INFOTEL has provided an opportunity for students of schools, technical colleges and universities to showcase their innovations in ICT. In addition young entrepreneurs in the field of ICT can also showcase their new and innovative products and services at INFOTEL. 30 booths will be setup for ICT enthusiasts to play computer games.

A digital government pavilion will be set up to showcase the digital services provided by public institutions and also provide an understanding to the public about these services. It is expected that computerisation will increase efficiency as well, said Dassanayaka. This will also give an opportunity for the public to purchase goods and services from reputed local and international companies at a discounted rate together with a warranty. In addition a separate booth for online purchase of goods and services will also be setup.

In parallel to INFOTEL the National CxO Forum 2017 will be held where CXOs of local and international companies, professionals, researchers, decision makers, entrepreneurs will participate. It will be a venue where new trends in ICT as well as issues and solutions will be discussed.

As the main integrated body, FITIS is representative of many important institutions in Sri Lanka's ICT sector. Sri Lanka Computer Vendors' Association (Hardware Sector), Sri Lanka Software Industry Association (Software Sector), Association of Computer Training Organisations (Education and Training Sector) Internet Services Providers' Association (Communications Sector), Information Systems Auditors' Association and Information Technology Chartered Association (Professional Sector) are the key institutions associated with FITIS.

FITIS during the last 25 years has conducted many programs for the development of the ICT sector and among them INFOTEL is the flagship event, said Dassanayake. FITIS invites students of schools, technical colleges, university students, public and private sector employees, and the public to visit INFOTEL 2017 which is being held for four days to enjoy a novel experience.