Google opened its Launchpad Accelerator to Sri Lanka on 31 August with the aim of providing an opportunity to local developers to formulate solutions to local challenges.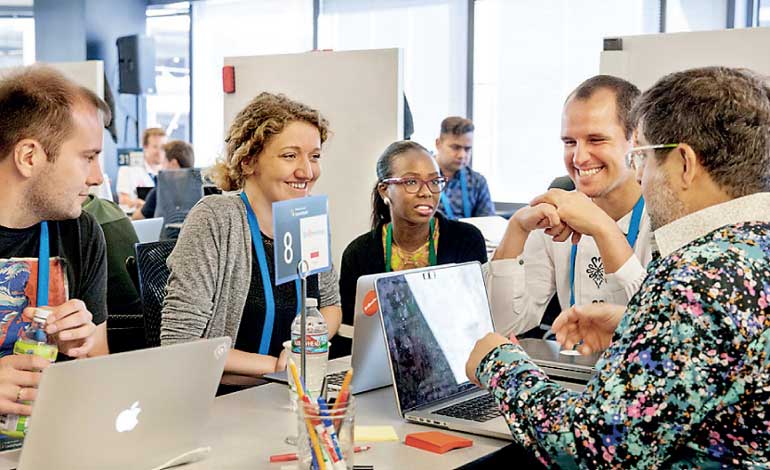 Participants developing solutions at the Google Launchpad Accelerator program
"Google Launchpad Accelerator gives us an opportunity to work with and empower amazing developers, who are solving major challenges all around the world – whether it's streamlining digital commerce across Africa, providing access to multimedia tools that support special needs education, or using AI to simplify business operations," Google said, in a communique.

Along with Sri Lanka, Google will open its doors to Bangladesh, Pakistan, and Myanmar in the Asian region, as well as some Central and Eastern European, Latin American and African nations. "They'll be joined by our larger list of countries that are already part of the program, including: Argentina, Brazil, Chile, Colombia, Czech Republic, Hungary, India, Indonesia, Kenya, Malaysia, Mexico, Nigeria, Philippines, Poland, South Africa, Thailand, Vietnam and Czech Republic," said Google.

Applications for the equity-free program can be made online at https://developers.google.com/startups/accelerator/ until 2 October at 9 a.m. PST, the company said, adding that, selected developers will be invited to the Google Developers Launchpad Space in San Francisco for a two week all-expense-paid training later in the year.

Touching on the benefits of the program, Google said the training at Google HQ includes intensive mentoring from 20+ Google teams, and expert mentors from top technology companies and VCs in Silicon Valley. According to the search giant, participants receive equity-free support, credits for Google products, PR support and continue to work closely with Google back in their home country during the six-month program.

Each start-up that applies to the Launchpad Accelerator needs to be a technological start-up based in the countries specified, targeting their local markets, with a proven product-market fit (beyond ideation stage).

"Additionally, we are interested in what kind of start-up you are. We also consider: The problem you are trying to solve. How does it create value for users? How are you addressing a real challenge for your home city, country or region? Does your management team have a leadership mindset and the drive to become an influencer? Will you share what you learn in Silicon Valley for the benefit of other start-ups in your local ecosystem?" said Google.