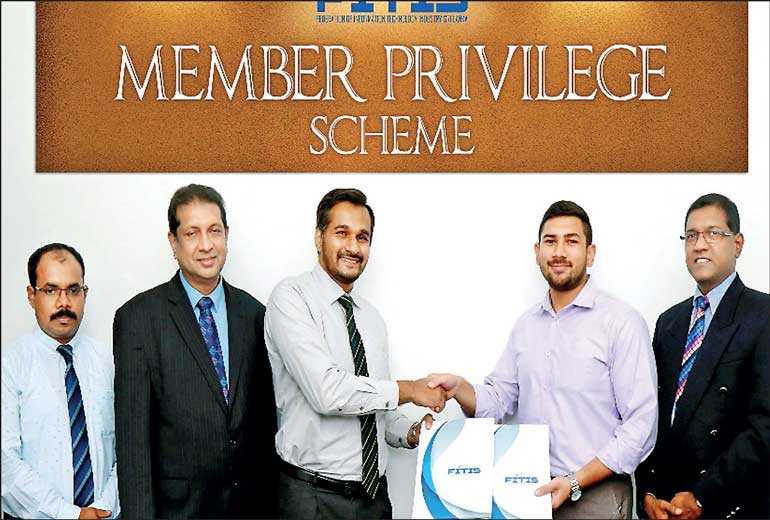 FITIS Chairman Abbas Kamrudeen (centre) exchanging the MOU with representatives of Jetwing Hotels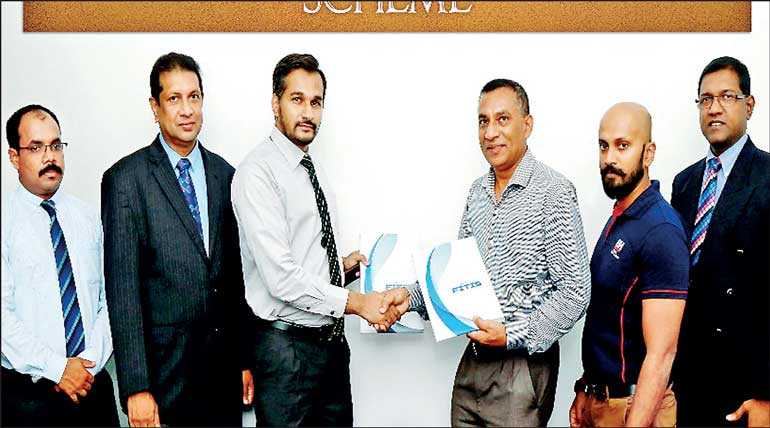 FITIS Chairman Abbas Kamrudeen (centre) exchanging the MOU with representatives of Eser Marketing International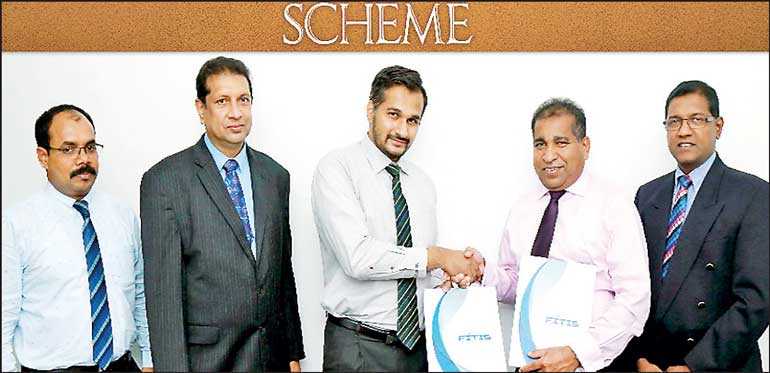 FITIS Chairman Abbas Kamrudeen (centre) exchanging the MOU with representatives of Ceylinco General Insurance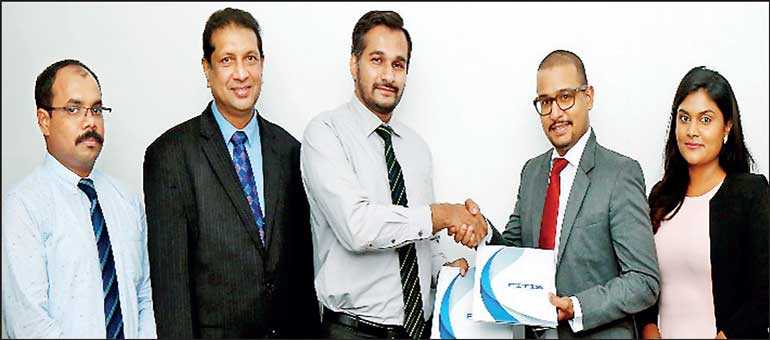 FITIS Chairman Abbas Kamrudeen (centre) exchanging the MOU with representatives of Mount Lavinia Hotel

FITIS Chairman Abbas Kamrudeen (centre) exchanging the MOU with representatives of Galadari Hotel Lanka
---
The Federation of Information Technology Industry Sri Lanka (FITIS), the apex body of ICT Industry with over 200 members, recently launched a Member Privilege Scheme for their members and employees of member companies, which will come to around 18,000.

The scheme was launched recently with five companies offering discounts, such as Ceylinco General Insurance Limited, Eser Marketing International, Mount Lavinia Hotel, Galadari Hotels Lanka PLC and Jetwing Hotels Limited. It is expected other corporates to join this scheme to offer various benefits for FITIS members and their employees. The corporates who are offering these discounts will have the opportunity of partnering with events organised by FITIS such as INFOTEL, CxO forum, Cricket tournament and other events.

The privileges include special rates for products from recognised vendors of lifestyle products, daily essentials, personal items, hospitality, dining and leisure, wellness and heath related services, banking and finance, insurance and telecom services, transport and travel and many more.

FITIS Chairman Abbas Kamrudeen said that that he was honoured to be part of possibly the fastest growing industry in Sri Lanka in terms of workforce and revenue. He also added that this scheme for the IT professionals which gives them multiple benefits and privileges from vendors across the country throughout the year.

FITIS Vice President of Education & Training chapter Vajira Karunaratne said he was delighted with the idea of introducing such a scheme and will continue to add many benefits and privileges in the months to come to meet the expectations and demand of members.

FITIS CEO Aruna Alwis said that this scheme will be enhanced with many corporates offering benefits from various industries will be a best privilege scheme for FITIS members and their employees.