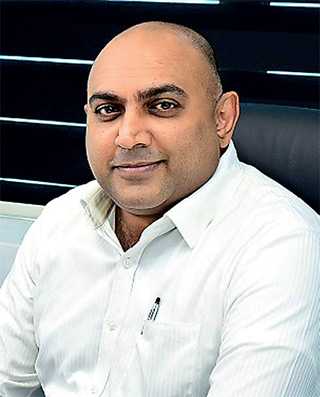 EGUARDIAN CEO Suresh de Silva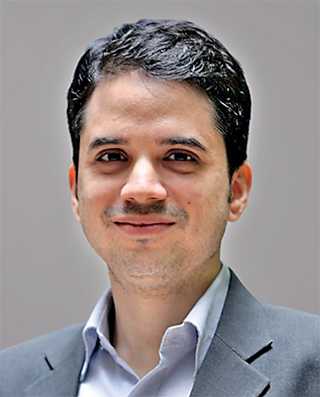 Smokescreen CEO Sahir Hidayatullah
---
EGUARDIAN as a leader in cybersecurity solutions and services, exclusively representing the world's cutting-edge IT security technologies, is driven by a strong dedication to customer success and has built a reputation of being the preferred security partner in the country amongst a range of industries.

Given the increased volume and sophistication of today's cyberattacks and with security having become the IT enabler for enterprise customers, the company recently partnered with Smokescreen Technologies, a pioneer in deception-based threat defence technology, to deliver the next-generation of threat detection and response systems to local businesses.

Smokescreen, currently a market leader in deception-based threat defence solutions, has been instrumental in protecting some of the most targeted enterprises globally, including leading financial institutions, energy companies, manufacturing giants and Fortune 500 companies.

"We are thrilled to join hands with Smokescreen whose deception based 'active defence' philosophy has resulted in securing the most targeted organisations globally against advanced threats and has proved its effectiveness time and again," said EGUARDIAN CEO Suresh de Silva.

He added: "Information security and risk management leaders in Sri Lanka are today looking for innovative high-impact solutions that detect threats early and contain them swiftly in the ever-changing threat landscape. We strongly believe that Smokescreen with their futuristic deception platform is an ideal first choice to deploy advanced threat detection and response functions, as well as to detect cyberattacks that bypass the normal protection mechanisms."

Commenting on the partnership, Smokescreen CEO Sahir Hidayatullah stated: "We're excited to be associated with a leading technology enabler like EGUARDIAN and with their stellar record of successfully introducing cutting edge technology solutions in their country, we couldn't have asked for a better partner. We are proud to engage with them to help develop and transform the threat detection and response capabilities of their large customer base in Sri Lanka."

EGUARDIAN having recently celebrated a successful decade in business, hopes to deploy this solution to their large base of customers, through EGUARDIAN'S extensive channel partner network. The range of industries includes banking and finance, telecommunications, apparel, manufacturing and the services sector.

Through the partnership with Smokescreen, EGUARDIAN hopes to get customers to think about their defences and gaps the way attackers do. From showing different tactics, techniques and procedures used to break into their environment, to discovering and highlighting if there are already any unidentified adversaries, the company is confident of helping to take their cybersecurity solutions to a whole new level.