The sixth annual Cyber Security Summit on 20 September will have a deep discussion session on digital forensic dynamics, organisers said yesterday.

Keynote Speaker of the session will be Cellebrite, Israel, Digital Intelligence and Investigation Solutions Vice President – Asia Pacific Terry Loo while Appknox, Singapore, Co-Founder/CTO Subho Halder will be the Guest Speaker.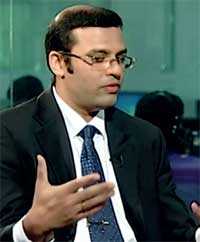 CERT l CC Principal Information Security Engineer Roshan Chandraguptha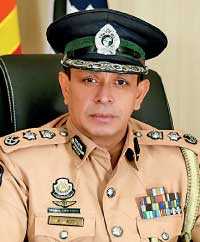 Commandant of Special Task Force Senior DIG M.R. Latiff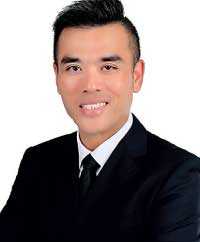 Cellebrite, Israel, Digital Intelligence and Investigation Solutions Vice President, Asia Pacific Terry Loo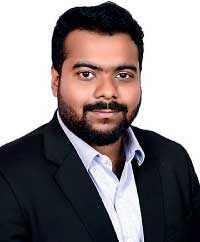 Appknox, Cofounder & CTO Subho Halder
The session also includes a panel discussion where the two speakers will be joined by two industry experts from Sri Lanka, namely Senior Deputy Inspector General of Police and Commandant of Special Task Force M. R. Latiff and Sri Lanka Computer Emergency Readiness Team Co-ordination Centre (CERT| CC) Principal Information Security Engineer Roshan Chandraguptha.

Cellebrite's Terry will share his experience under the theme 'Paradigm shift in Investigations – Emergence of IOTs'.

With more than 20 years of experience, Terry is responsible for Cellebrite's Digital Investigation and Intelligence Sales in the Asia Pacific region, covering the entire Cellebrite Digital Investigation solution. His years of experience with the law enforcement and security agencies in the region, coupled with strong emphasis on the effective use of powerful digital intelligence and investigation solutions has had a profound effect on the quality and productivity of investigations.

Meanwhile, Guest Speaker Subho is the Co-Founder and CTO at Appknox, a mobile security company that helps developers and companies to build secure mobile applications. He looks after the security technologies and the product development.

Subho has previously developed AFE (Android Framework for Exploitation) and has done in-depth research and analysis on mobile platforms. He has also been listed numerous times in various Halls of Fame for finding out critical security vulnerabilities in Google, Apple, Facebook, Microsoft, and many more. He has presented many talks and conducted workshops at conferences like BlackHat, Defcon, ToorCon, SysCan, ClubHack, NullCon, OWASP AppSec, and RSA Conference.

The Annual Cyber Security Summit, organised by Daily FT, Sri Lanka's only business and finance newspaper, and CICRA Campus, the country's pioneering cyber security training and certification provider, drew an audience of over 400 participants in 2017. The main objective of this year's Summit – under the theme 'Towards a Secure Digital Future' – is to create awareness on the importance of cyber security among top officers in the Government, corporates, and IT professionals. It also promotes the best practices to participants in acquiring, implementing, managing and measuring information security postures of their organisations and countermeasures.

The Summit also exposes the latest flaws in information security that affects the global community including the corporations and governments. Discussions and presentations will revolve around some of the most malicious attacks and potential threats surrounding the security field.

Top individuals from global corporations, such as Cisco, Visa and Cellebrite, will be among the speakers at the Summit along with top corporate professionals who have worked closely with the FBI, Interpol and Fortune 500 companies.

The event will comprise the Cyber Security Summit Day Conference for IT professionals targeting senior officials from the corporate and government sectors, and 'Night Hack' – an evening informative session for IT professions on 20 September. The Summit will also have an invitation-only CEOs Forum on Cyber Security on 19 September.