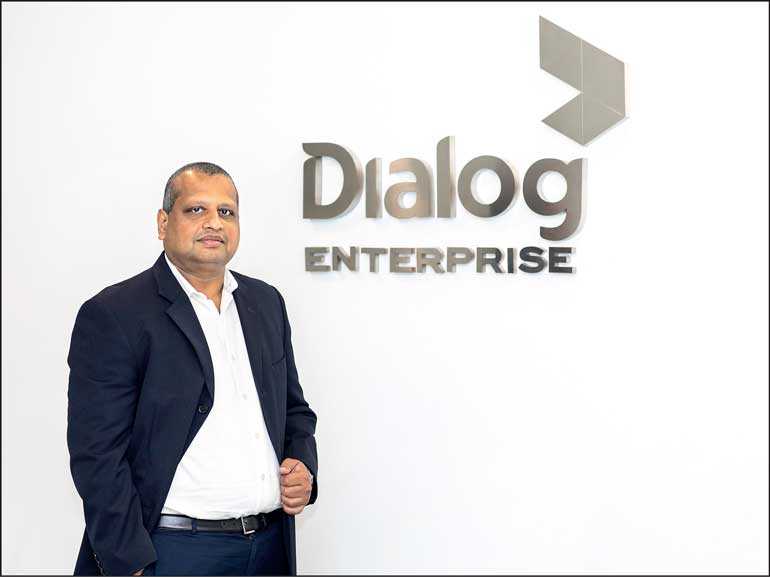 Dialog Axiata Vice President – Enterprise Business and Large Enterprise Sales Navin Pieris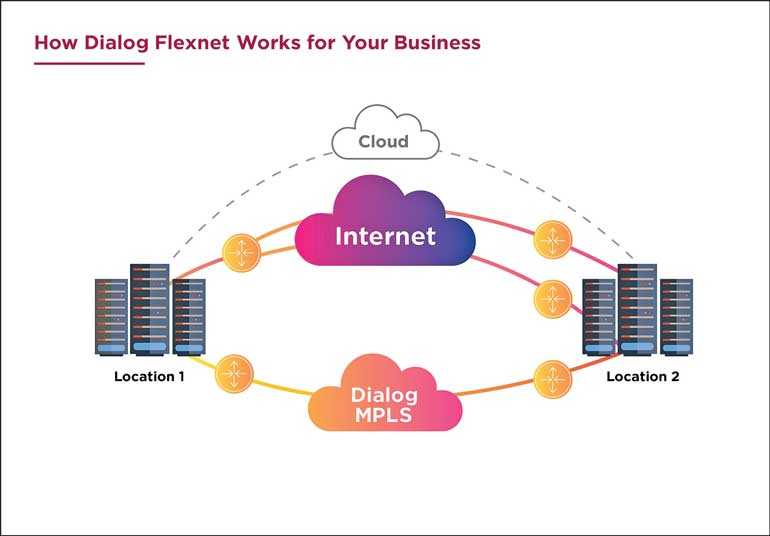 ---
by special correspondent

Unless you're part of an IT team you probably haven't paid much attention to how exactly all the computers in a workspace link together, or how exactly companies manage to place restrictions on the types of websites and content employees are granted access to within the confines of an office. And unless you've ever worked in IT, you also probably have little appreciation of the inner workings connecting separate branches to one network.

There are two primary types of networks – LAN (local area network) and WAN (wide area network) – that make this all possible. LANs connect the devices inside of your office together, while WANs connect your office to others around the world. Without the WAN your local network will get isolated. Sure, all of the network devices inside the office could talk with each other but not with the outside world.

However, these days people expect access to information anytime, anywhere, from any device. Cloud computing from mobile devices has helped to make this possible but the networks that keep everything connected are growing, and becoming increasingly complex – especially to manage.

Traditional WANs are made up of tens, hundreds or thousands of routers that talk to each other over long distances. Within each router there is a data plane and a control plane. The data plane handles the information that is being sent or received. The control plane determines where that data should go and how it should behave.


Indeed, at present all fixed service providers in Sri Lanka still use multi-protocol label switching (MPLS) to connect multiple locations of businesses. This protocol, while secure, is becoming increasingly complex and less scalable. This is because demand for branch bandwidth and dependency on internet is increasing drastically. The data traffic between branches and the head office of a company needs to go through a private path, which means that in order to ensure security no branch apart from the head office can have direct access to the internet.

So how do all the branches get internet access? Well, the access has to be routed through a firewall from the head office. And if, say, a company wanted to give each branch individual internet access, each branch would then need individual firewalls, which is an extremely costly endeavour to undertake or take all the traffic to head office and use head office firewall to give secured access to internet.

On the other hand, the popular adaptation of BYOD (Bring-Your-Own-Device) also pose another cyber security threat. The organisation network should be secured enough to buffer against these threats while maintaining the required flexibility, finding it further challenging.
The impact of the Cloud
To add to this conundrum, over the last decade applications which were traditionally hosted in a company's head office have now moved to the cloud. This has meant an increased need for bandwidth, because as with any growing business and increasing number of branches start to become essential to operations – it is then imperative that the IT manager make sure these branches are working uninterrupted.

In fact, even in a remote location, waiting without connectivity for even half a day is resoundingly detrimental to productivity. Modern day CIOs (Chief Information Officers) have it the toughest. With a rapidly changing environment, the need is to invest in an application early, even though you know that maybe in about a year-and-a-half, in order to accommodate new technology, you have to make this obsolete.

Digitisation is now the order of every day in business world and it will provide immunity to survive in the competition. If your organisation does not pay heed to new and productive solutions to gain speed, agility, your survival is definitely in jeopardy.

One of the main issues with current MPLS based solution is scalability. Someone needs to program the control plane with rules on how to handle network traffic on the data plane. This is typically done by entering a series of commands into each routers command line interface (CLI) by a network administrator. This can be a very manual, time-consuming and error-prone process.

Take for example a large retail store chain with 500 locations around the world that needs to deploy a new video application. Let's assume that each store location has a router that requires 10 commands to implement the correct configuration for the application. With 500 sites that's 5,000 commands. If each command takes 30 seconds to execute that adds up to over 40 hours or a week, just to deploy a single application to all the locations. The command-line interface (CLI) can be cumbersome and error-prone.

Imagine making a mistake on one of those commands and having to hunt down that error or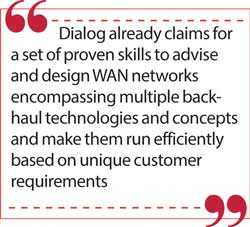 troubleshoot the application. Personnel and IT resources would be impacted; it could paralyse a business. Network pros try to overcome this problem by developing programming tools and scripts to automate changes. However these tools and procedures add more layers of complexity, as well as more CLI commands with more variables, that could compound existing problems.
SD-WAN to the rescue
The solution to this problem however is already available. SD-WAN is the next generation of WANs and an important step in the evolution of networking. The SD stands for software defined. While SD is not an entirely new concept it has become an important focus, especially as it relates to infrastructure and networking. It really boils down to using software to make IT work smarter, faster and at lower cost. Essentially SD-WAN is a better way to build and manage long distance networks.

With SD-WAN, the process mentioned above is greatly simplified. For starters parts of the control pane are centralised. That way to the control plane can be grouped and simultaneously and easily managed across the entire WAN, using business-defined rules and most importantly from a central management portal.

And once rules or policies are set, they can be automatically distributed and implemented across your organisation in seconds. So with SD-WAN configuring new or existing networking infrastructure is much easier than the old way of fragile command lines and manual updates.


The Flexnet solution
In Sri Lanka, Flexnet is the first fully managed SD WAN solution which is from Dialog's business solutions arm Dialog Enterprise. The FlexNet solution will equip enterprises to address the issue of customers migrating their applications to the Cloud and allow them to manage a complex network of private VPN's, the private cloud and the public cloud. The solution's inbuilt security function will provide the customer with enhanced protection against cyber-attacks when they open their network to the public cloud.

With FlexNet, getting on the cloud has never been easier as the solution seamlessly integrates with public cloud services like AWS, Azure, Google Cloud, etc. and open to integrate with private and hybrid cloud. The solution's inbuilt security functions provide the customer with enhanced protection against cyber-attacks when deploying applications on the public cloud – giving IT Managers the control to deploy and manage companywide security policies on the fly.

FlexNet, the fully managed SDWAN solution, helps customers to migrate from MPLS or work on a hybrid environment smoothly. "We are moving to a hybrid world where SDWAN and MPLS will co-exist based on their individual utility and strengths," stated Dialog Axiata Vice President – Enterprise Business and Large Enterprise Sales Navin Pieris.

Digitalisation is no more a buzz word. It is a must to survive in any industry. Accordingly, organisations have already devised their IT strategies and geared to compete in the global business arena. "The ability to manage and simplify WAN networking will enable companies to drive and scale their digitisation initiatives," added Navin.

"Dialog already claims for a set of proven skills to advise and design WAN networks encompassing multiple backhaul technologies and concepts and make them run efficiently based on unique customer requirements."

SDWAN journey can start small with one location and has the benefit of scaling seamlessly to the entire enterprise, and even beyond the borders of Sri Lanka with Dialog's international partners. Dialog Enterprise, as the Digital Business Partner for Sri Lankan enterprises, would like to get in touch to initiate WAN projects with all scales of enterprises

For more information visit [email protected]