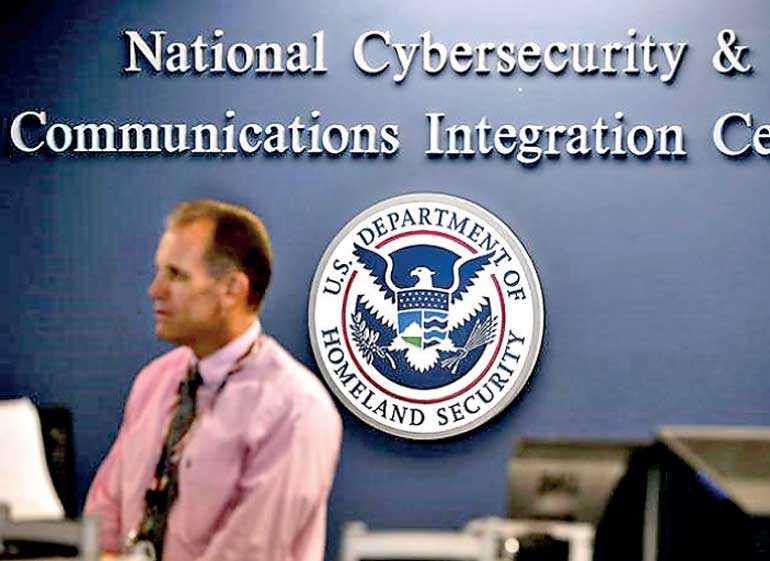 A U.S. Department of Homeland Security employee stands inside the National Cybersecurity and Communications Integration Center as part of a guided media tour in Arlington, Virginia June 26, 2014 - REUTERS
WASHINGTON (Reuters): The US Department of Homeland Security said on Saturday it currently had no reason to doubt statements from companies that have denied a Bloomberg report that their supply chains were compromised by malicious computer chips inserted by Chinese intelligence services.

"The Department of Homeland Security is aware of the media reports of a technology supply chain compromise," DHS said in a statement. "Like our partners in the UK, the National Cyber Security Centre, at this time we have no reason to doubt the statements from the companies named in the story," it said.

Bloomberg Businessweek on Thursday cited 17 unidentified intelligence and company sources as saying that Chinese spies had placed computer chips inside equipment used by around 30 companies, as well as multiple US government agencies, which would give Beijing secret access to internal networks.

Britain's national cyber security agency said on Friday it had no reason to doubt the assessments made by Apple Inc and Amazon.com Inc challenging the report.

Apple contested the Bloomberg report on Thursday, saying its own internal investigations found no evidence to support the story's claims and that neither the company, nor its contacts in law enforcement, were aware of any investigation by the FBI on the matter.