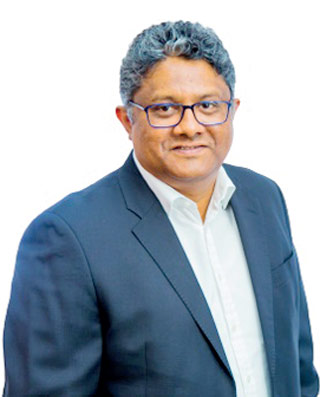 Axienta CEO Manju Fernando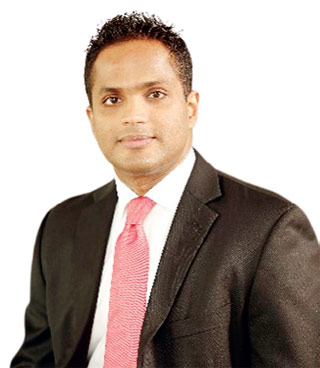 Citihealth Managing Director Sanjaya Jayaratne
---
With the aim of further strengthening its sales and distribution operations, Citihealth Imports Ltd. recently reinforced its partnership with Axienta, a leading software solutions company specialising in sales force management with footprints in Sri Lanka, Vietnam, Philippines, Africa (Malawi), US, Cambodia, Bangladesh and Malaysia.

Citihealth is one of the fastest-growing pharmaceutical companies, with a product portfolio that includes a diverse range focusing on drugs antibiotics, antihistamines, antiasthmatics, antiobesity, antiematics, NSAIDs, antidiabetics, cardiovascular, vaccines and veterinary products etc.

"The partnership with Axienta will support us to redefine our sales and distribution operations to ensure even better accessibility of our products at the relevant pharmacies and hospitals across the country," Citihealth Managing Director Sanjaya Jayaratne said.

With a long history of having worked together in the past, Axienta will help Citihealth reinforce their existing relationship by working closely on product vision and strategy roll-out, with joint teams from both companies collaborating to work on making Citihealth operations become more agile, flexible and enhance time to market, by using Axienta's trusted Vantage solution.

The agreement with Axienta will also support Citihealth's key priorities over the coming year that will include increase in top line and market share.

Axienta CEO Manju Fernando said: "As Sri Lanka starts to rapidly adopt innovation and emerging technologies such as IoT and AI to change the way we live and work, companies need to embrace and upgrade their technologies to keep up with the evolving changes of the digital age and this is what we are aiming to help Citihealth achieve."

Manju added 'with Citihealth being a leader in their respective domain in the pharmaceutical industry, it is an honour to know that we work as a strategic partner, aimed at ensuring operational excellence and directing the best roadmap for their business, while also helping to drive new initiatives and the company's digital growth.

The Axienta team will work closely with Citihealth to further empower and help the sales team to become more efficient, allow management to track the performance levels of sales personnel, set specific goals and ensure delivery of the company's expected growth targets, project availability in inventory in a detailed form that will help the management to view the current status of orders and streamline processes leading to a significant improvement in sales and returns through effective inventory management.

With Citihealth having achieved some significant milestones in their journey over the past few years that include a strong position in the pharmaceutical space, the partnership with Axienta will once again pave the way for Citihealth to blaze a trail in the market as one of the foremost leading organisations in the pharmaceutical industry.