As the COVID-19 pandemic forced lockdowns and other restrictions, digital technologies have enabled governments to connect with people and continue delivering services online. People's expectations of governments have already increased during the pandemic, and they will expect the same level of e-services in the post-pandemic era. As policymakers respond to these rising expectations, innovating and using digital technologies will help achieve their development objectives.

In an exclusive interview with Daily FT, Assistant Vice President – e-Government Dinesh Siriwimala and Solutions Delivery Manager – e-Government Saminda Liyanage shared their views on the challenges and best practices in transforming Government services in Sri Lanka digitally. They also discussed the critical role Epic Lanka plays in architecting novel e-Government solutions to deliver Government services to citizens better.
Following are excerpts:
---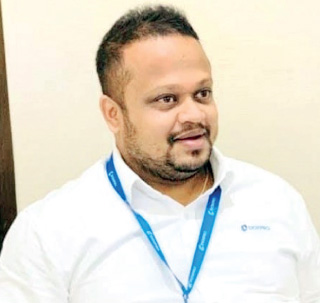 Assistant Vice President – e-Government Dinesh Siriwimala
---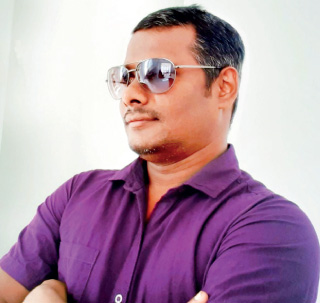 Solutions Delivery Manager – e-Government Saminda Liyanage
---
Q: How has COVID-19 changed the dynamics of digital government strategies?

Dinesh: In many countries, the digital government has stepped up its central role as a necessary communication element, leadership, and collaboration between policymakers and society. However, at the same time, sharp apprehensions over privacy, misinformation and disinformation have appeared as well. In such a context, decision-makers have found themselves in the middle of a rapid digital transformation during these testing times.

As the pandemic evolved, we have witnessed that governments responded by mobilising public-private partnerships to design new services and apps as part of the crisis response. Some of these new services and apps went beyond information-sharing. They included delivering essential services to those most in need, thus optimising the entire supply chain via digital government services. Additionally, governments have further sought to ensure e-participation, facilitate e-health, e-business, support working and learning from home, and initiate contact tracing.


Q: What are some of the biggest challenges to digitally transform Government services in Sri Lanka?

Dinesh: With my experience, I believe that people and culture are two major barriers. One of the biggest impacts on whether a digital transformation is successful is cultural change. Transformations involve a fundamental change to current ways of working. Existing employees will need to adapt, and in some cases, you will see prominent skill gaps with a need to upskill.

People are going to be the foundation of the project. The Government department that the project will implement will almost certainly need to employ either interim staff or permanent employees. Having an effective dedicated project team made up of domain experts enables us to deliver substantial change quickly. And I have seen a lot of Government departments practice this with different levels as Project Management Committee or Project Steering Committee. That needs to be something mandatory.

Also, having the right leaders in place will be crucial to managing cultural change and shifting mindsets. Project leaders need to manage employee expectations and their development and motivate them through cultural changes. With the above, contractors can progress projects at a higher speed, and they can also upskill existing Government employees. Bringing in new, permanent employees to project teams from the department reassures that changes can be maintained and continually optimised.
Saminda: For me, the challenges in implementing the digital transformation are mainly due to lack of proper initiatives to strengthen the coordination framework, align policies and sector regulation and the need for a massive scaling-up of investment and dedication of resources. We also need to upgrade the skills and mindsets of civil servants to make the most of digital opportunities and manage the risks this digital revolution brings with it. At the same time, Government faces greater expectations from the 'digital natives' – 21st-century citizens who demand new forms of governance with more agile, open and innovative states.


Q: In a context like this, what role would a leading South East Asian gov-tech organisation like Epic Lanka play to uplift local e-government services?

Dinesh: Our customers in central and local governments love what we provide. These solutions use emerging technologies that help them scale and achieve their missions faster at a lower cost and with greater efficiency. We have seen our government customers use our solutions as a special purpose vehicle to do everything from automating public-facing tasks to drive productivity improvements from internal process automation.

When a government agency selects a software development firm, they select a partner to provide a springboard for good government. Today, it's providing government agencies with software solutions and lays the groundwork so that the government can tap into true innovation and access to the most cutting-edge technologies like artificial intelligence (AI) and machine learning. It does all of this while employing best-in-class productivity improvement platforms.
Saminda: Private enterprises have been investing significant resources in process automation compared to Government agencies to obtain precious business advantages that can improve the productivity of their people and organisations

However, there is a huge opportunity to implement the process improvement system in the public sector. Increasingly, government agencies are under pressure to take up more accountability for every tax rupee and deliver effective public service. Public scrutiny and audits from governmental agencies are resulting in policymakers investing considerable time before making decisions. Lack of credible systems to manage and analyse enormous citizen data to improve policy makers' decision-making is also one of the detractors to quicker policy action.


Q: As industry experts, what key steps do policymakers in the Government need to take?

Dinesh: Align the policies more into inclusive growth. The consumption of IT services in the Sri Lanka market is much lower than that of developed economies. Finding ways to leverage the domestic market would be crucial for most IT businesses operating in Sri Lanka to sustain their growth. In collaboration with the government and industry, the Sri Lankan IT industry should focus on inclusive growth.

Inclusive growth aims to reduce poverty and corruption, accessibility to basic needs, affordable healthcare and education, basic infrastructure development, generation of employment, good governance, environmental sustainability, rural transformation, and agriculture development. Inclusive growth initiatives should facilitate integrating urban and rural Sri Lanka, which will ensure availability, accessibility, quality, transparency, accountability, and affordability of products and services that would benefit all population segments.
Saminda: Yes, inclusive growth through IT will require key stakeholders, which are the Government, public and private sector, and the civil society, who should contribute with their unique competencies and resources. The Government must play a crucial role in providing basic infrastructure such as rural connectivity, electrification, broadband access, etc. that would encourage various private firms to set up operations and cater to the local needs. Civil society at the grassroots level with Government agencies should pitch in by providing the required outreach. They have the maximum network connectivity and understand the pulse at the bottom of the pyramid. IT companies can use technology and human capital to make their contributions to achieve the objectives of inclusive growth.