Due to the recent civil unrest, the Government had to ban social media in Sri Lanka. While appreciating the Government's quick response and various measures taken to avoid spreading violence across the country, the Computer Society of Sri Lanka (CSSL) requested the Government to restore the normalcy for the social media use once the situation became under control.

However, as responsible professionals the CSSL is facilitating a program to identify how such situations can be better managed in the future, and what processes can be implemented to have a more conducive and peaceful digital environment. In this context, CSSL gathered the technical experts to formulate ways of better managing social media whilst ensuring freedom of speech. All relevant stakeholders were brought onto one platform on 23 March.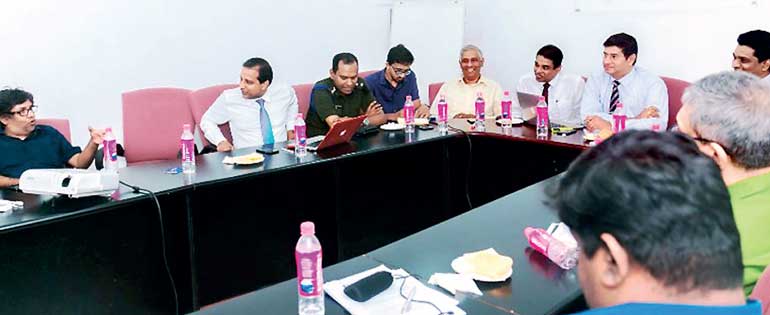 CSSL facilitates program to stop abuse of social media
As a result of the all stakeholder platform the CSSL created on stopping misusing of social media, a Working Group was born with multi-stakeholder representation. The Working Group met on 29 March for the first time with CSSL President Yasas V. Abeywickrama as the Chair of the Working Group. The Working Group identified areas of their work, and will be meeting regularly to review the progress, and take the strategies forward. It is expected that this group will develop a multitude of strategies to promote better use of social media.