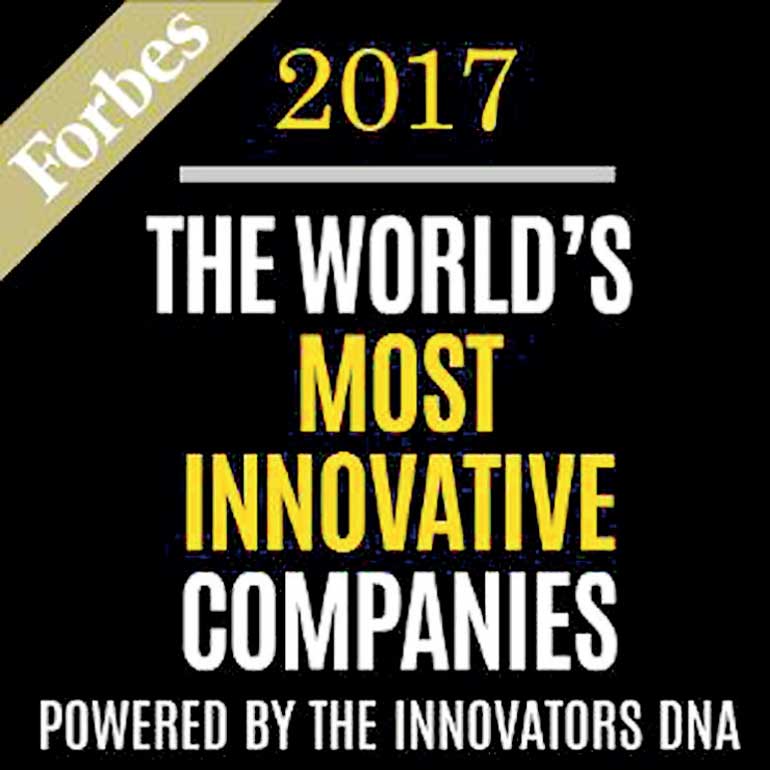 Globally-acclaimed Forbes magazine has named Bharti Airtel amongst the world's 100 Most Innovative Companies 2017.

The Forbes magazine which commemorates 100 years of global service, compile their annual lists across a wide spectrum of industries and sectors based on the performance of individuals and corporate firms, in addition to benchmarking sports, places as well as education aspects.

According to Forbes Magazine, industries that are known to invest in innovation are included in the list. Companies are ranked according to their innovation premium – the difference between their market capitalisation and the net present value of cash flows from existing businesses.

"The difference between them is the bonus given by equity investors on the educated hunch that the company will continue to come up with profitable new growth," the magazine said.

Bharti Airtel Lanka, a member of the third largest telecommunication network provider with a global footprint of 17 countries, commenced commercial operations of services in Sri Lanka in 2009, and was the fastest operator to reach one million customers, providing digital mobile services that include voice, data and enterprise solutions.