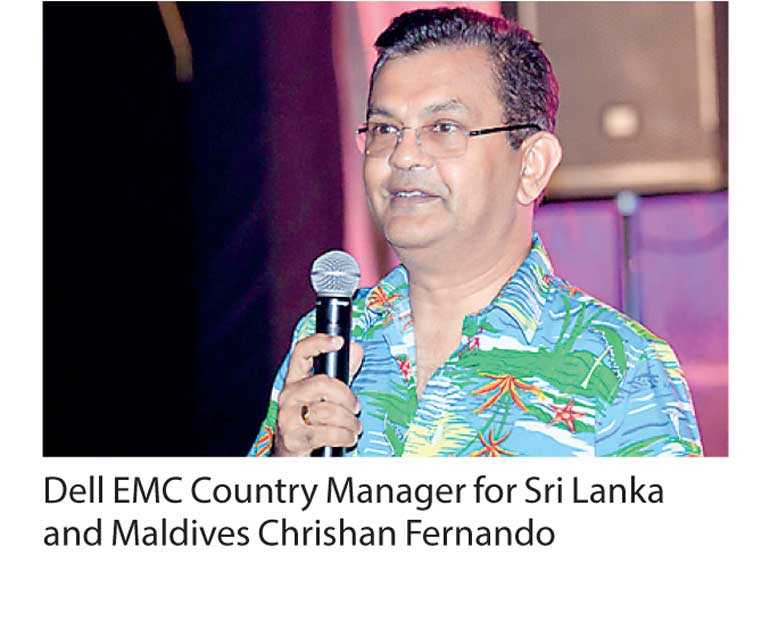 In celebration of the recent strides that the Company made, Avian Technologies Ltd., a leading provider of total IT solutions and a Dell EMC Gold Partner hosted a Hawaiian themed corporate night at the Mount Lavinia Hotel for its Dell corporate clients.

Aptly named Avian Luau Night, the celebrations followed the 'luau' festivities of a Hawaiian traditional feast accompanied by entertainment items such as traditional Hawaiian music and hula as well as traditional and renowned Hawaiian cuisine such as poi, Kalua pig, poke, lomi salmon, opihi and haupia. A cross section of Chief Information Officers, IT managers, senior managers and managers from Small & Medium Businesses (SMBs) to MNCs graced the occasion.

The event celebrated Avian Technologies' recent ascent to the Dell EMC Gold Partner status which the Company earned through the virtue of commendable revenue generation and certifications attained. The Dell EMC Gold Partner status invariably enhances customer confidence and paves the path for the company to venture into new markets.

"Our journey began with a small but a dynamic team in the year 2011 and our achievements in this short period leave us with much to celebrate. In addition to winning the Dell EMC Gold partner status we recently won the 'Best Dell EMC Enterprise Reseller – Sri Lanka' and the 'Best Dell EMC Commercial Reseller – Sri Lanka' at the Dell Power Awards. These attainments pay tribute to our service excellence, inventive approach to business and our adherence to high standards of service which in turn earn us customer confidence," commented Avian Technologies Director Buddhika Liyanage.

Avian technologies' Dell Division attained a significant presence in the IT industry since inception through primarily catering to the corporate sector. The team is well known across Sri Lanka for providing an unmatched level of service excellence characterised by attention to detail.

"This evening of festivities and friendship marks our strong presence in the IT industry and reveals the progress that we have made as a Company. The secret behind our success is our commitment to meeting the requirements of our customers through customer centric development, operations and service support and tonight we celebrate that spirit of dedication," said Avian Technologies Director Ranil Francisco. Avian Technologies boast of a dynamic team of marketing, technical and support personnel who understand market realities. This combination of managerial, technical and creative talent provides Avian with a holistic set of skills that help create highly evolved, customer centric solutions and services.

Apart from the corporate office situated in Colombo, Avian Technologies reach out to the entire country through value added resellers spread across the island. Powered by strong solutions and a wide ranging reach, Avian Technologies has been able to assert a prominent presence in focused areas.