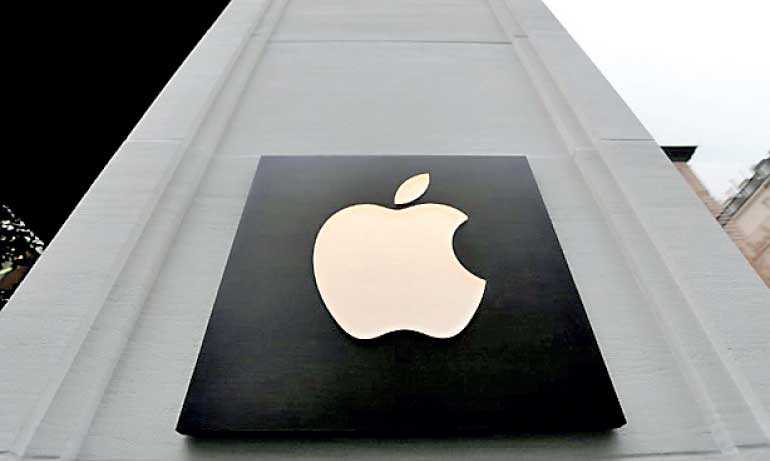 The company's logo is seen outside Austria's first Apple store, which opens on February 24, during a media preview in Vienna, Austria – REUTERS/File Photo
Reuters: Apple Inc (AAPL.O) plans to create an online tool for police to formally request data about its users and to assemble a team to train police about what data can and cannot be obtained from the iPhone maker, according to a company letter seen by Reuters.

The letter, dated 4 September, was from Apple General Counsel Kate Adams to US Sen. Sheldon Whitehouse, a Democrat from Rhode Island.

Apple declined to comment beyond the letter.

Apple can and does provide some user data, such as data stored in its iCloud online service, to law enforcement officials if they make a valid legal request.

But Apple has sparred with US law enforcement officials because it encrypts its devices in such a way that Apple cannot access the devices if asked to do so.

The company said in its letter that it had responded to 14,000 US law enforcement requests last year, including 231 "domestic emergency requests," that it largely addressed within 20 minutes of receipt "regardless of the time of day or night."

Apple previously handled those requests via email, a company spokesman confirmed. By the end of this year, Apple will provide an online tool for law enforcement officials to make and track requests, according to its letter.

Apple said in the letter that it had trained nearly 1,000 law enforcement officers in how to obtain data from the company. The training previously happened in person at Apple's headquarters, but the company said it would create an online training course and a team of trainers to help extend its reach to smaller departments.

It said the training and portal would be available globally.