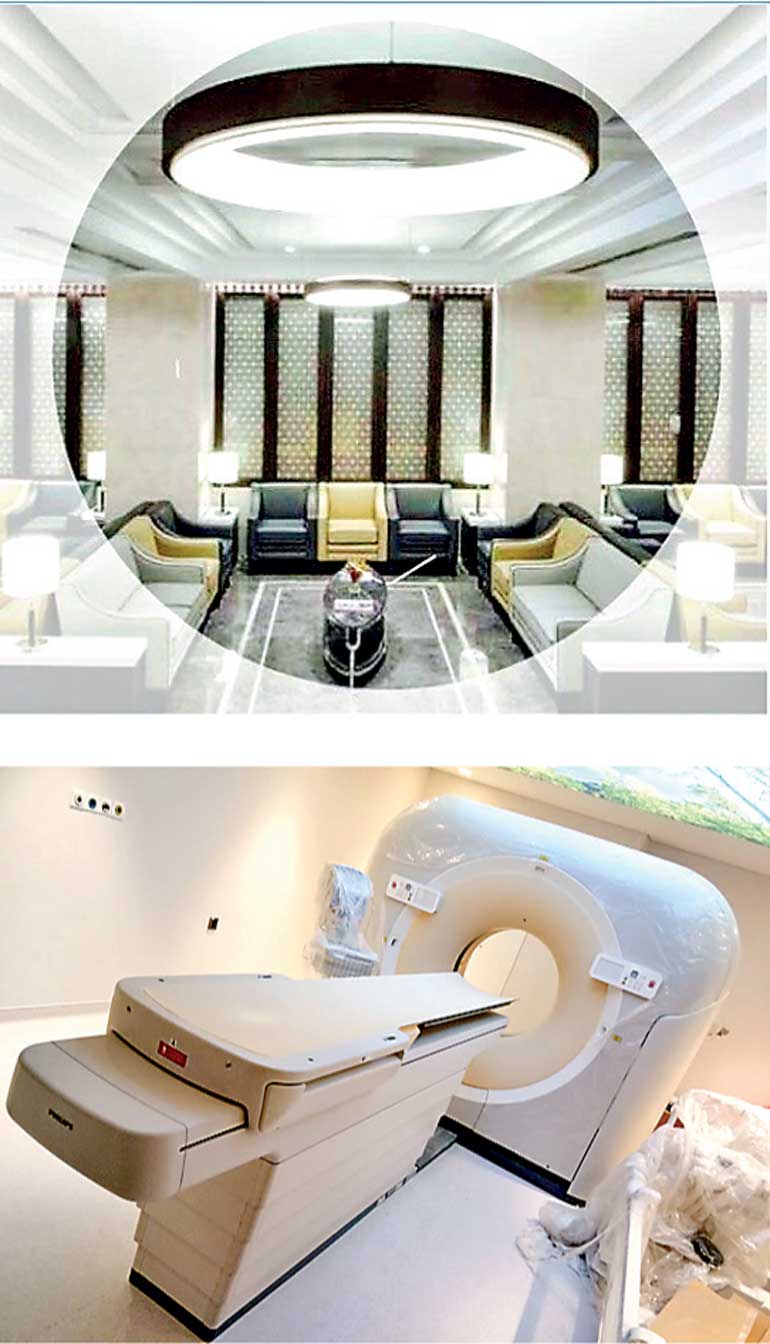 Westminster Healthcare is a new clinically led healthcare hospital that works on the premise that the way you are treated is as important as the treatment itself. It ushers you into a refreshingly luxurious, reassuringly efficient world where high technology and warm service collaborate for your wellbeing. For the first time ever, they bring together the science of healthcare and the art of hospitality creating new benchmarks in five-star healthcare in India with a focus on preventive health and rapid access for discerning clients who are time constrained.

The new 70,000 sq. ft. centre is an addition to LycaHealth's two centres in the UK and will offer a full range of procedures and services including cardiology, ophthalmology, neurology, neurosurgery, ENT, gynaecology, chest medicine, gastroenterology, bariatric, orthopaedics, sports medicine, physiotherapy and rehabilitation and more.

With an emphasis on preventive health and rapid access to the latest medical facilities, the technology-focused centre will work to British standards, protocols and clinical guidelines, while bringing the skills and expertise of Indian medical professionals. It will provide the latest in medical innovations, including a 3 Tesla MRI scanner with wide diameter short tunnel and very low radiation dose, high-resolution CT scanner, digital X-ray, and ultrasound with Echocardiography applications. Report turnaround will be rapid, and images and reports will be accessible through any handheld device, including smartphones anywhere in the world.

The centre's consultation rooms are each fitted with video conferencing facilities, so that information, opinions and expertise can be easily shared with LycaHealth's London-based teaching hospital doctors and radiologists in real time.

The centre was launched by Lyca Group and LycaHealth management at a ceremony in Chennai, where the centre's facilities and LycaHealth's mission were presented to a crowd of distinguished guests. Also in attendance to officially open the new centre were acclaimed Indian actor, Superstar Rajinikanth, and award-winning director S. Shankar.

LycaHealth will also be launching the Philips Westminster Training Academy in Chennai to teach aspiring technicians how to use new equipment. The Academy will operate as a 'hub of knowledge', with cutting edge technology for medical professionals in Chennai and beyond.

Through the success of its exclusive healthcare centres in the UK and India, LycaHealth aims to provide funding for affordable and accessible social enterprise healthcare across underprivileged parts of the world in the future.

The aim is to provide rapid access to specialist health care services and diagnostic imaging, with a particular focus on the Sri Lankans patient journey. The clinic will eliminate the hassle of waiting in long queues to meet a specialist consultants and doctors.

Sri Lanka and India are natural partners and it's convenient to Sri Lankans one hour destination to Chennai. Sri Lankan's trust Indian medical care, and also people always welcome British standards refreshingly luxurious, reassuringly efficient world where high technology and warm service collaborate for them in low cost. Westminster Healthcare Chennai address is old No.145, New No.2, Uttamar Gandhi Salai, Nungambakkam High Road, Nungambakkam, Chennai TN 60034, India Telephone: +914461006100 e-mail: info@whcindia.com.