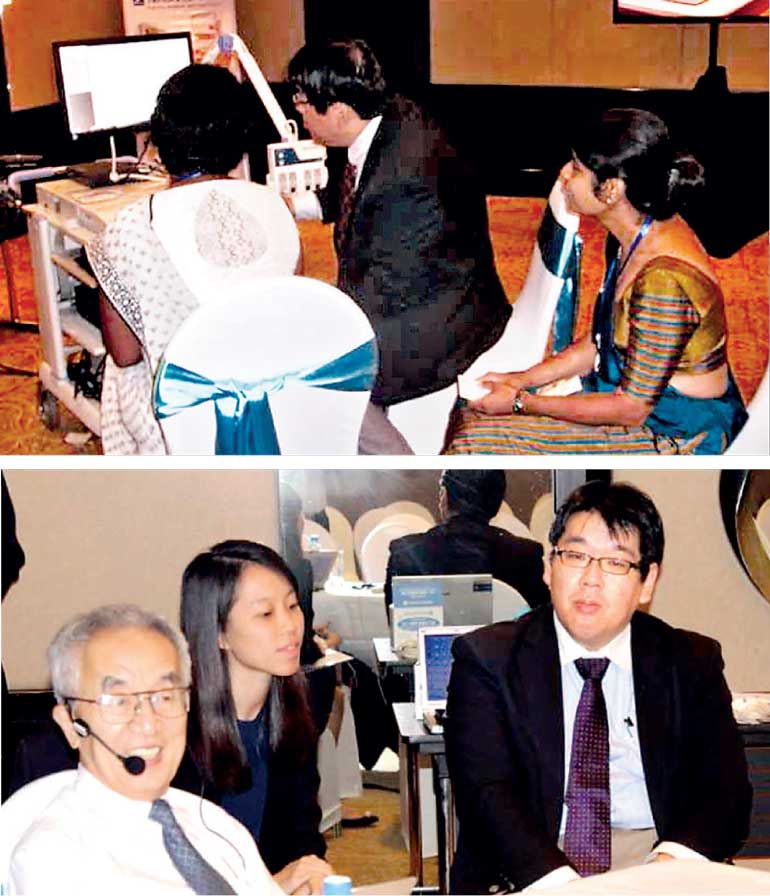 TMI Solutions Ltd., the sole authorised representative for Nihon Kohden Corporation – Japan was the Platinum Sponsor of the 2015 annual academic session of the Association of Sri Lankan Neurologists. Nihon Kohden has been the first manufacturer to introduce Electroencephalography machines (EEG) and Electromyography machines (EMG) to Sri Lanka. Nihon Kohden equipment is well known for its high accuracy and excellent durability among the neurology community in Sri Lanka since its introduction.

This year's ASN sessions was graced by a few world renowned neurologists such as Prof. Jun Kimura, Prof. Graham Holder and Prof. Tom Warner.

Prof. Jun Kimura whose textbooks are widely used by aspiring neurologists conducted an excellent workshop on the usage of EMG using a Nihon Kohden MEB 9400 EMG machine. The workshop went on for over five hours and was rated as 'The Best' EMG practical workshop by the participant Sri Lankan neurologists.

Nihon Kohden EEG machines and EMG machines were used for all programs of this year's ASN sessions which required EEG and EMG equipment and TMI Solutions organised by the visiting neurologist, registrars and EEG and EMG technicians to have hands on experience of their machines at its stalls.

Prof. Jun Kimura expressed his great satisfaction of being able to participate and share his knowledge with the local neurologists and expressed his willingness to come back to Sri Lanka for more knowledge sharing programs. ASN President Dr. Sudath Gunasekara offered an honorary membership for the ASN to Prof. Kimura.

TMI Solutions Ltd. Chairman Chrisantha Mendis gifted a token of appreciation to Prof. Kimura for his great contribution to this year's ASN sessions.