The Siddhalepa Ayurveda Hospital at Templer's Road, Mt Lavinia, completed 27 years of service during which it popularised the ancient Sri Lankan Ayurveda both within the country and internationally and provided relief to thousands of patients.

The 27th anniversary of Siddhalepa Hospital was marked by a special 'Bana Ceremony' preached by Ven. Mawarale Baddhiya Thero on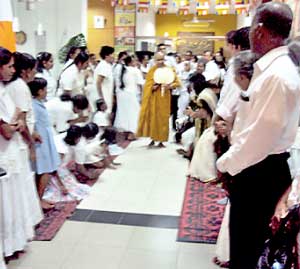 20 October at the Templer's Road premises.

Among the large number present at the occasion were Siddhalepa Group Chairman Deshabandu Dr. Victor Hettigoda, Board of Directors, managers and staff members.