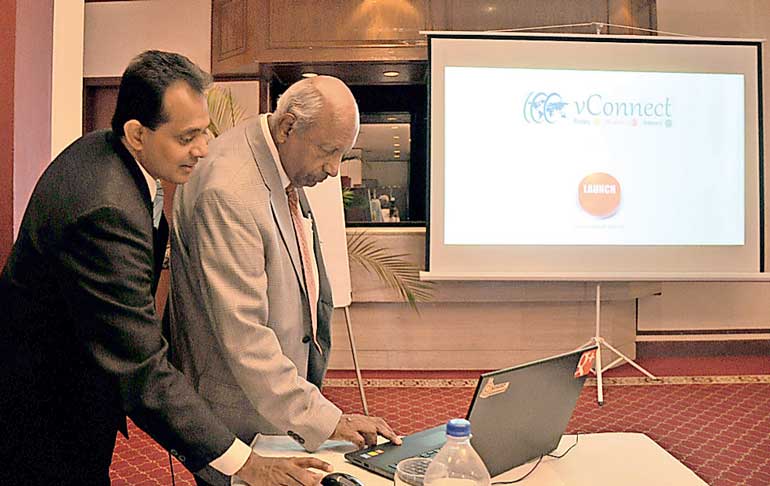 Each year, around 20,000 new cases of cancer are diagnosed in Sri Lankaof which over 50% are females. Most of these cases finally lose their lives to this killer disease,primarily due to late presentation to the health authorities, said Govenor Senska Amerasinghe.

Recognising the lifesaving value and the urgent need for screening and early detection,the Rotary Club of Colombo, launched its flagship project the Cancer Prevention and Early Detection Project in partnership with the National Cancer Control Programunder the auspicesof theMinistry of Health,over 12 years ago, to mark the Club's 75th anniversary, as an initiative which would be of lasting value to the community.

The NationalCancer Prevention & Early Detection Centre is presently the only dedicated national facility offering a comprehensivescreening and early detection serviceentirely free of charge, as well as carrying outawareness building for prevention,with the focus on the less privileged members of our community.

It is situated in Narahenpita, and iscentrally located facility, easily accessible by public transport. All services are provided free of charge with anambience that ameliorates the stress of screening process. Whilst the building,infrastructure and equipment is provided by the Club, the facilities such as examination, screening, diagnosis and counselling is provided by the National Cancer Control Programdoctors and nurses.

The Club, together with NCCP, also jointly undertakes awareness-building activities for prevention and early detection. Leading Corporate, Dialog Axiata PLC joined hands with Rotary in this project a few years agoto fund the proposed new building, and continues to be a partner.

As at end2016, theNational Cancer Prevention & Early Detection Centre has screened over 48,000 individuals from all parts of the country,primarily low income, and over 13,000 detections have been made, of cases showing abnormalities, needing further investigation.

The Centre has a specific emphasis on breast cancer in view of this having the highest incidenceamong all cancers, and beingthe leading cancer amongst females, accountingfor over 25% ofall cancers,andthe leadingcause of death amongst women in Sri Lanka in the 40-45 years age group.

The Centre operates a comprehensive breast cancer screening facility complete with mammography machine and ultrasound scanner donated by the Rotary Club of Birmingham Alabama, USA.

A radiographer and radiologist are available at the Centre to operate this facility.Cervical cancer, the second most common cancer amongst females, accounting for 12% of all cancers,is screened through pap testsanda colposcopy machine.This facility isoperated by a visiting VOG.

Anoral cancer screening unit for oral cancer detection was installed early this year,in view of oral cancer havingthe highest incidence amongst males.In addition,a palliative care and long term care program was also launched with the support of avisiting WHO expert in this field.

The centre also operates a mobile screening unitislandwide, with ultra sound scanning and pap tests and physical examinations,in order to reach the ruralareas and carry out screening,and education for prevention, said Amerasinghe.

The goal of Rotary is to establish a fully-fledged centralised comprehensive facility for cancer early detection, prevention and control.The building under construction willfacilitate expansion of screening and early detection as well as investigation and education. The second phase of the project is presently underway to expand and upgrade the existing screening and early detection facilities through upgraded facilities for breast cancer and cervical cancer screening, as well as strengthen the infrastructure through introduction of an electronic data information facilitywhich will enablebetter follow up of those diagnosed with cancer to ensure treatment is obtained, as well as analyse the trends and geographicalincidence ofvarious cancers, so necessary forplanning of cancer control activities.

Steps have also been taken to reach out to the regions and set up early detection facilities in identified locations to reach a greater number and enable easy access. This was made possible by a Global Grant of $ 250,000, wherethe Rotary Club of Colomboin partnership with the Rotary Club of Birmingham, Alabama, Rotary Club of Nuremberg-Sigena, and Rotary Club of Zurich-Shital donated several items of equipment for screening and early detection of cancer, as well equipment to upgrade record keeping and analysis of data collected from the centres through the donation of android hand held tablets.

Facilities at the main centre were upgraded through a donation of a digital processor for breast cancer screening, and aHPV/DNA machine, the first of its kind in a Government facility, to strengthen the cervical cancer screening operation.

Furthermore in amilestone initiative,the facility forscreening and early detection of cancerwas extended to the regionsthis year through the Global Grant, with the opening of the first unit at the Kurunegala Hospital in the North Western Province with the donation of amammography machine and digital processor for breast cancer screening.