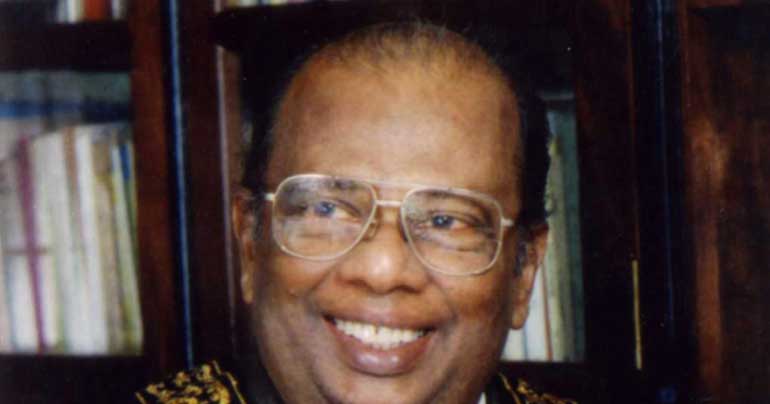 As in the past, this year too, the Nandadasa Kodagoda Memorial Trust has organised an

event to commemorate the death anniversary of the late Professor Nandadasa Kodagoda to coincide with his 19th death anniversary.

This event will be held tomorrow Tuesday, 2nd August, 2016 at 5.30 p.m. at the Auditorium of the Sri

Lanka Foundation, Independence Avenue, Colombo 7.

The main item of the event will be the delivery of the Deshamanya Prof. Nandadasa Kodagoda Oration by the Chairman of the National Dangerous Drugs Control Board, Senior Professor in Forensic

Medicine and Toxicology of the University of Colombo, Professor Ravindra Fernando who will speak on "Drug Abuse in Sri Lanka: lts Past, Present and the Future."

The event is open to the public.

Professor Nandadasa Kodagoda, was a medical doctor who later became Professor in Forensic Medicine. He was the Dean of the Colombo Medical Faculty for six years and subsequently served as the Vice Chancellor of the University of Colombo. He was also the Chairman of the National Dangerous Drugs Control Board and the Alcohol and Drugs Information Centre.

Professor Kodagoda who excelled in both Sinhala and English languages, was an effective mass-communicator, and used the print and electronic media to propagate science, medicine and awareness relating to health issues including in particular regarding the ill-effects of smoking, alcohol consumption and drug abuse. He was awarded national honours Deshamnya, Kalaa Keerthi and Vishwa Prasadinee. Professor Nandadasa Kodagoda passed away on 2 August 1997.