Hollywood's trusted skin regeneration therapy; Platelet-Rich Plasma therapy is now a popular course of skin and hair treatment in Sri Lanka. A nonsurgical procedure, the therapy uses a concentrated serum processed from one's own blood to stimulate collagen production and growth. A completely natural process, it treats wrinkling and ageing skin in the face, chest and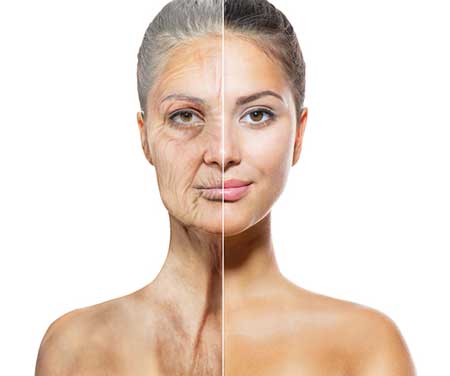 décolletage, sagging skin around the eyes and stimulates hair growth. The technology is also widely used in orthopaedics to repair tendons, ligaments and cartilage, and in cardiothoracic and vascular surgery to improve the healing process. It is an especially safe therapy with no side effects, as PRP also known as 'liquid gold' is created from your own blood.

Christell Skin Clinic offers this popular and trusted world-class treatment for both men and women in Sri Lanka to improve skin texture with full collagen regeneration in at least three months. The Vampire Facelift is a treatment that introduces PRP to the skin to treat wrinkles and 'rejuvenate' the face. The procedure is non-surgical, natural and costs less than botox and laser treatments. PRP is also effective in rejuvenating hair, where the growth factors in blood cells naturally reinvigorate dormant hair follicles. Christell Skin Clinic has highly trained expertise in the therapy, uses Swiss technology and offers the service for a more affordable price than charged in clinics overseas.

"Being a completely natural non-surgical treatment that uses a platelet rich concentrate of your own blood, PRP therapy is extremely safe. Currently there is no other treatment that offers the same results with the same low risks or side effects. You don't need to travel to Singapore or India to receive this treatment, but can do so right here in Sri Lanka for just a fraction of the cost," says Christell Skin Clinic Aesthetic Doctor and Founder Dr. Shanika Arsecularatne. Ultrasound Skin Tightening, which uses the body's own regenerative response to lift skin, is another popular non-surgical therapy that the clinic specialises in.

Leveraging on 25 years of experience in non-invasive and non-surgical skin treatments, Christell Skin Clinic is the most advanced cosmetic skin care centre in the nation. With the balanced blend of aesthetics and medical science, it offers solutions to all skin, hair and body care needs that complement each individual. Dr. Shanika and Prof. Ramani Arsecularatne, founder of Ramani Arsecularatne International Academy of Cosmetology, formulate all medical treatments and care plans using the highest skincare protocol. The centre also incorporates the latest US FDA approved technologies and treatments. For more information visit: www.christellskinsolutions.com.