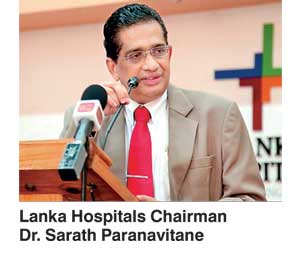 Lanka Hospitals, Sri Lanka's internationally accredited multi-specialty tertiary care hospital recently announced the impending launch of a state-of-the-art diagnostic and treatment centre for women during a workshop held for breast cancer survivors and patients.

Observing International Cancer Day in the month of February, the Can-Sur-Vive Trust, in collaboration with Lanka Hospitals conducted the second 'Can-Sur-Vive' CSR program which saw the participation of breast cancer survivors, patients and guests including Deputy Chief of Staff to the Prime Minister Rosie Senanayake and veteran Sri Lankan cinema screen actors such as Veena Jayakody and Swarna Mallawarachchi.

The workshop, enriched with lectures by consultants, including well-known clinicians, psychologists, occupational therapists, physiotherapists, sociologists etc. educated survivors of breast cancer on medical, physical, financial and other related issues, pertaining directly to cancer survivors' well-being while empowering the survivors' and family members' confidence.

"Although 'survivor' is often used to mean someone who has finished active treatment, 'Can-Sur-Vive' program intends to invite all newly diagnosed breast cancer patients who are presently on treatment too. Lanka Hospitals Women's Wellness Centre will be a welcome addition to the healthcare industry in the country as even breast cancer survivors will benefit by its facilities in post cancer surveillance. Patients can register for the next workshop held absolutely free of charge by calling 0713 161616," said Consultant Oncological Surgeon Dr. Naomal Perera.

Consultant Oncologist Dr. Jayantha Balawardena also hosted an interactive Q and A session with the survivors, patients and their family members during the workshop.

The Guest of Honour, Rosie Senanayake, Deputy Chief of Staff to the Prime Minister and a popular women's and child rights activist, who also served as a goodwill ambassador for the United Nations Population Fund pledged her support to the participants of the workshop. "I invite you to contact me at the Prime Minister's office as I am able to provide assistance through policy amendments, building awareness and government intervention needed for physical, psychological or socio-economic needs faced by breast cancer patients and survivors," she stated.

"Cancer is on the increase and breast cancer is one of the most prevalent cancers in Sri Lanka. More than 50% of cancer could be prevented if people simply implemented what is already known about cancer prevention. It is also imperative that measures are in place for screening and the general public should be made aware where screening is available. Lanka Hospital understands the growing medical needs of today's woman. It is with these special needs in mind that we intend to set up the Women's Wellness Centre. The Women's Wellness Centre will offer a wide range of holistic screening packages tailored to meet the needs of women at various stages of life," said Lanka Hospitals Chairman Dr. Sarath Paranavitane.

"This one- stop centre for women, of which the construction has begun on the 1st floor of the hospital will house the most modern technology and will replicate similar centres of international hospitals of the developed world," stated Head of Surgical Care Dr. Deepthi De Silva Karunatilleke.

The ultimate aim of Lanka Hospitals Women's Wellness Centre is to be on par with international healthcare standards and to ensure privacy, alongside the provision of swift, efficient and cost-effective treatment under one roof for female patients suffering from various health conditions.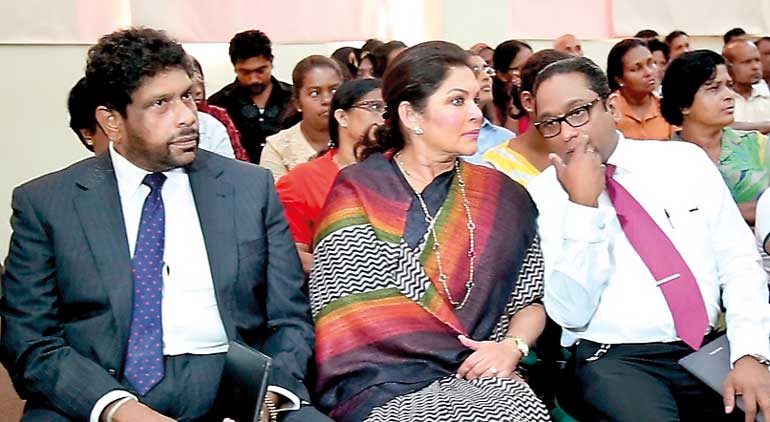 From left: Lanka Hospitals Director Dr. Rohan Wijesundera, Deputy Chief of Staff to Prime Minister Rosie Senanayake, Consultant Oncological Surgeon Dr. Naomal Perera