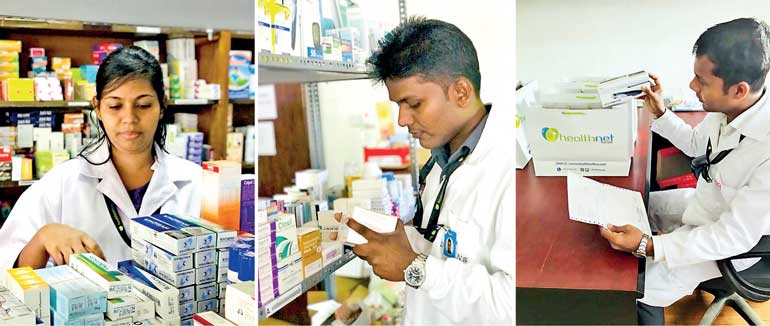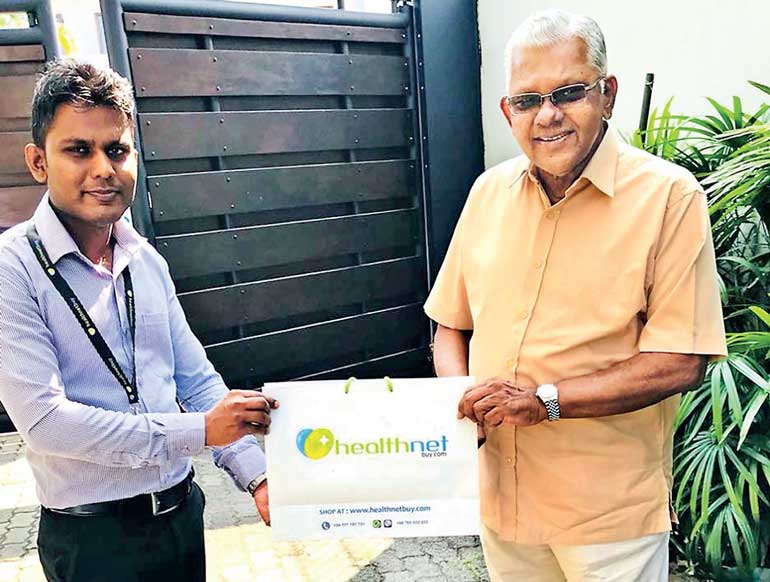 The answer to the cumbersome task of obtaining all prescribed medicine was unveiled with Sri Lanka's first online pharmacy 'healthnetbuy' going live. The website allows patients or their families to obtain prescription medicines through a few simple steps at the convenience of your home.

Partners Deeshana Basnayaka and Rangika Wijesinghe are known to each other from school days, worked together in the pharmaceuticals trade, same company and same business unit. Later Deeshana went on to change careers as a marketer in the banking sector, whilst Rangika continued to be in the healthcare industry to date since he started his career. However, they had both identified a void in the pharmaceutical industry where the task of fulfilling medicine from conventional pharmacies was difficult.

"As regular consumers we kept seeing how patients or their families would need to stay in long queues to obtain prescribed medicine. We would also see how most pharmacies do not stock all the brands prescribed by doctors, so patients would have to visit several pharmacies to complete one prescription. There were also instances where pharmacy owners would push alternate brands to what is prescribed, and patients not wanting to take the risk. Sometimes medicine is just so rare that people would travel miles to obtain them. "Most we knew had gone through at least one of these issues and we wanted to find a solution that best suited everyone," said Deeshana commenting on how the idea for 'healthnetbuy' first came about.

Established in 2016, healthnetbuy first ran a pilot project on their website www.healthnetbuy.com where customers would place their orders via the dedicated hotline 0117 791791 or the website itself. Today, the process has further advanced to allow users to send an image of the prescription via WhatsApp or Viber. The medicines would then be packed with the correct indication of dosage and timing etc, before being delivered to the specified address (home, office or hospital) in a special container. To ensure that the correct medicines are delivered healthnetbuy only used qualified pharmacists to deliver medication and go a step further to educate and instruct patients on the storage, timings and dosages of the medicines being delivered. Medicines that require temperature control are delivered accordingly to ensure efficacy of the drugs.

"While running the pilot project, we also worked on obtaining the necessary certifications from the National Medicines Regulatory Authority and other entities. The pharmaceutical industry in Sri Lanka is highly regulated and we wanted to make sure that the solution we were coming up with was in line with the country's policies. Once that part was done we worked on getting the framework to be as user friendly as possible. healthnetbuy can even be used by senior citizens and is constantly evolving to serve customers better," added Rangika.

With its own state-of-the-art storage facility in Colombo 5, healthnetbuy operates everyday (except Poya holidays) and guarantees prescription delivery within 2-4 hours of placing the order. Signing up with healthnetbuy is completely free, and delivery within 20km radius is also free for prescriptions above Rs. 5,000. For prescriptions below this amount a nominal delivery fee of between Rs. 150-250 is charged. Deliveries are currently limited to the Colombo District, but the company has plans to expand their fleet to the entire Western Province shortly and subsequently for the rest of the island.