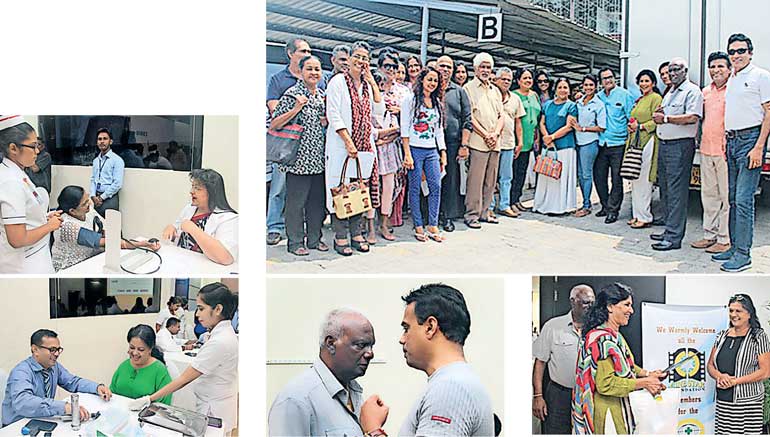 Cinestar Foundation is the only organisation dedicated to the cinema industry and registered as a non-profit organisation with the Registrar of Companies. It has over 300 members representing all aspects of the cinema industry.

In conjunction with the 70 year anniversary celebrations of the local cinema industry and the International Vesak Festival, a health camp was conducted for the benefit of the Cine Star Foundation membership at the Nawaloka Hospital premises on 27 May from 9 a.m. onwards.

Heart centre, physiotherapy, physicians, skin and cosmetic centre, gynaecologists, and ENT consultants were among the many medical units from the Nawaloka Hospital who participated in this special camp, going much beyond the basic medical check-ups. Free breast cancer screening, eye testing and distribution of free spectacles, ECG and free medicines were also provided. Approximately 125 members benefitted from this camp.